Even H3 on-ear wireless headphones review
Unique technology
Great sound
Everyone's eyes are a little different, and that's why some people need prescription glasses — and those that do may need a different prescription than someone else. Turns out, everyone's ear are a little different too. So why aren't headphones tailored to our ears? That's an oversight Even is here to try to correct, with its so-called EarPrint technology — technology aimed at changing how sound is played, depending on who's wearing the headphones. The technology has shown up in the Even H2 headphones — and now it's present in the on-ear Even H3 headphones too.
The headphones clearly feature some pretty interesting tech — but does that translate to a better listening experience? And even if so, is it worth paying the $150? We put the Even H3 headphones to the test to find out.
Design and app
Before getting into the actual tech behind the headphones, you'll first notice how they look — and they look pretty great. The headphones come in two color options — either black, or wood. We're reviewing the wood version, and they look awesome — like plenty of other wooden headphones we've reviewed over the past few years.
When you take the headphones out of the box, you'll find that it's clear that they're built with premium materials. There's a lot of metal used in their construction, which helps ensure that they not only look great, but that they're also nice and strong.
The headphones are relatively simplistic in their design too. On the left ear cup, you'll find a MicroUSB port, while the left ear cup is where you'll find an aux port, volume and playback controls, and the "Even" button, which is really a power button that you'll use to control some aspects of the EarPrint technology during setup.
The app is pretty well-designed and easy to use too. When you first open it up, you'll want to create your own "EarPrint," which is basically a representation of how well you can hear different frequencies. It takes a minute or two to go through the steps, but it's a pretty easy process. From the app, you can also toggle your EarPrint on or off, manage the settings on your headphones, and so on.
In the box, you get a nice selection of accessories. Apart from the headphones themselves, you'll also find a MicroUSB charging cable and an aux cable, as well as a very nice, sturdy case. It's really everything you should need, which is very nice to see.
Comfort
The Even H3 headphones, unlike the Even H2 headphones, are on-ear headphones. They feature plenty of memory foam padding in both the ear cups and in the head band, which is very helpful for ensuring that they're comfortable.
The main issue that we had with the comfort-level of the headphones is that they're a slightly awkward size. The ear cups are a little bigger than most other on-ear headphones, but far too small to be over-ear headphones. The result is that the ear cups put pressure on your outer ear, unlike smaller on-ear headphones. That can get uncomfortable, especially after long listening periods. We would have liked Even to make them a little smaller, or make use of flat padding, as can be found in the Master & Dynamic MW50 headphones.
Sound
Of course, the most important thing to consider about these headphones is their sound — and Even's EarPrint technology. Does it have a major affect on how the headphones sound? Yes, it does — and we quite liked the result.
The Even H3 headphones essentially determine how your ears handle different frequencies, and compensate based on that information to achieve what Even thinks you should hear. In other words, thanks to EarPrint, everyone should have a similar listening experience despite the fact that their ears are a little different. Of course, that still means that you're listening to what Even thinks the ideal frequency response is — but thankfully it seems as though Even knows what it's talking about.
With EarPrint on, we found that the bass response on these headphones was quite heavy. Kick drums and bass guitars were heavy and thick, which many like. They didn't go over the top with the bass either — while those that like plenty of bass will appreciate the sound, those that don't likely won't feel like these headphones go too far.
The mid range on the headphones was pretty well-tuned. The lows mids, like the bass, were pretty prominent, leading to a very warm sound. Sometimes that led to a little mudiness, but most of the time we found that it helped create a generally thick-sounding tone. The high mids, at least compared to the low mids and lows, seemed a little dipped — but while things like vocals and guitars sounded slightly laid-back as a result, we didn't mind.
The high end was perhaps the frequency range that benefitted most from EarPrint, which we expect to be true for most people. That's because as you get older and you start losing your hearing, the highs are the first to go — and even if you're young you most likely don't have the hearing range as a child. With EarPrint, we found that cymbals and percussion were able to sizzle and shine through a whole lot easier, which was very helpful. There wasn't as much clarity and detail as some might like, but for a pair of headphones in this price range, the overall frequency response was very nice.
Performance
The Even H3 headphones connect to your listening device through an unspecified version of Bluetooth, and as such you'll get 10 meters, or 33 feet, of listening distance. We found that the headphones rarely cut or skipped during playback, though we did find that there was some Bluetooth noise when music wasn't playing. It's not a big deal — but still something to keep in mind.
When it comes to battery life, the headphones will last up to 20 hours, which is quite good. Other on-ear headphones come close to 20 hours, but most don't hit that mark.
Conclusions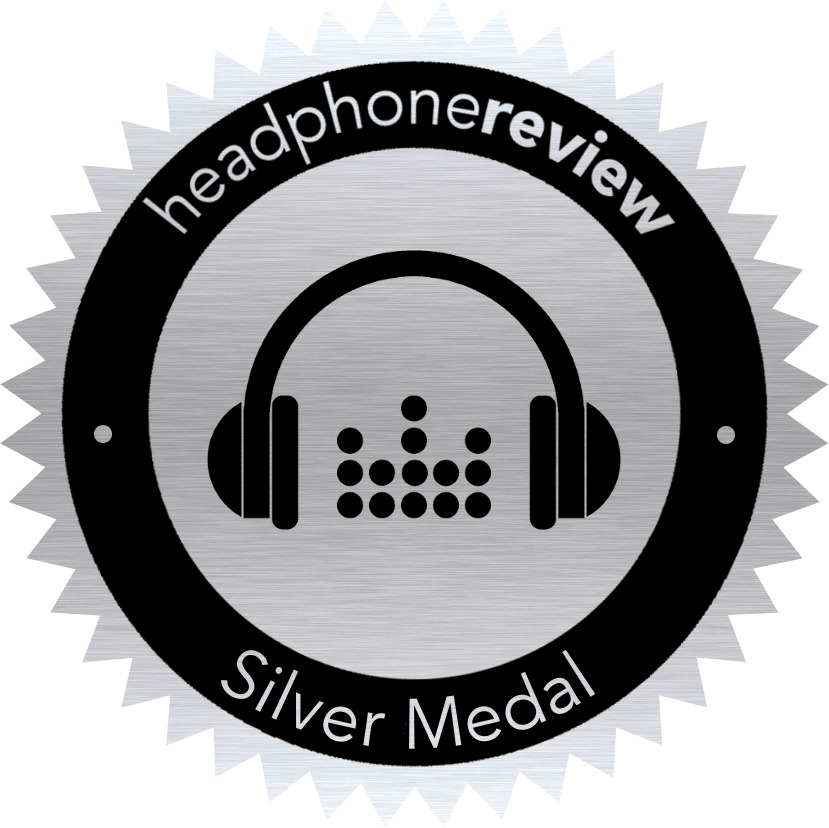 The Even H3 headphones are well-designed and come with plenty of accessories, but the best thing about them definitely has to be Even's EarPrint technology. It's not quite a way to EQ the sound the way you want — instead, it's a great way to deliver Even's sound to your ears, no matter what your ears are like.
But are they worth the $150? We think that's a pretty good price for headphones like this, but there is some competition in the on-ear space. You could, for example, go for a pair of Grado SR125e headphones, but they're wired and tailored a little more to audiophiles who want compact headphones. In the end, we think that the Even H3 headphones are among the best on-ear headphones in their price range, if you're willing to get used to how they feel.
Because of their high quality and innovative technology, we've awarded the Even H3 headphones the Headphone Review Silver Medal.
Frequency response
20Hz – 20kHz
Active noise cancellation

No
Driver size
40mm
Noise attenuation
Unknown
Driver type

Dynamic
On-ear controls
Yes
Design

Closed
Microphone
Yes
Sensitivity
110dB
Earpad material
Memory foam
Rated impedance

32Ω
Magnet material
Beryllium
Total harmonic distortion

<3%
Water resistance
No
Rated input power

Unknown
Battery life
Yes
Maximum input power

Unknown
Wireless distance
10m (33ft)
Wireless connection

Bluetooth
Cable length
1.2m (4ft)
Wired connection

Yes
Case type
Hard case
Detachable cable

Yes
In-the-box

Headphones
Hard case
MicroUSB cable
Aux cable

Weight
10.6oz (300g)
Colors
Black, wood