Adidas RPT-01 on-ear sports headphones review
Decent sound quality
Relatively comfortable
Washable coverings
There are plenty of sports headphones out there, but they're almost all built by headphone manufacturers who may not know exactly what sports people want. So who does know? Well, companies like Adidas might have a better idea. Better known for shoes and sports accessories, Adidas recently unveiled a new pair of sports headphones — the Adidas RPT-01 headphones.
Featuring a removable cloth cover, a classy design, and so on, on paper the Adidas RPT-01 headphones have a lot going for them. But at $170, are they worth buying? We put them to the test to find out.
Design
The Adidas RPT-01 headphones offer a slightly different design compared to some. That's because of the fact that the headphones have a fabric covering on the outside, which is aimed at absorbing sweat when you workout. Sounds a little gross — but the kicker here is that you can remove those fabric coverings, wash them, and then re-install them. That's unlike normal headphones, which have foam padding that just gets grosser over time.
The headphones in general look pretty sleek and stylish. The non-fabric parts of the headphones are made from a rubberized plastic, however they generally felt strong and like they could withstand most day-to-day abuse.
On the left ear cup, there's a customizable "action" button, and you can set what you want the button to do in the Adidas Headphones app. On the right ear cup, you'll get a USB-C port, along with a central button that doubles as a joystick — which you can use to control volume, playback, and so on. Notably missing is an aux port for wired use — but considering these are built for running and sports use, we're not all that surprised there isn't an aux port here.
In the box, apart from the headphones themselves, you'll find a USB-C charging cable, and that's about it. It's everything you'll need
Comfort
The Adidas RPT-01 headphones have plenty of padding and a tight enough clamp to remain comfortable, while firmly staying on your head. While I was unable to take these to the gym due to the pandemic, I did take them running on multiple occassions, and not once did I feel as though the headphones were going to fall off my head.
That said, the headphones might not extend far enough for some. I used the headphones almost fully extended, and it would be easy to imagine them not quite offering the right size for some users. That said, most should be perfectly happy with them.
Sound
When you're working out, you likely want a high-end sound to keep you motivated. Thankfully, these headphones have a lot to offer. Sure, they're not for audiophiles, but we wouldn't expect them to be. Instead, these headphones are a great choice for those who still want good-quality music at the gym or when running.
The bass response, for starters, is pretty good. Bass extension is pretty good, and as you would expect from sports headphones, there's a bass boost to keep you going in your workout. The bass boost is pretty prominent — but thankfully it's not way over the top, like some wireless headphones can be.
The mids on these headphones are pretty solid, with decently warm low mids, and slightly tame, but still present, high mids.
The headphones also have decent high frequency response, though they're not necessarily as clear or detailed as some might want. The high-end extension could have been slightly better, but it's still good here, and when it comes to workout headphones high-end response isn't as important as low-end response. That said, the slightly pulled back highs are one reason why audiophiles may want to look elsewhere.
Performance
The headphones connect to your listening device through Bluetooth 5.0, and we found that they retained a good connection throughout testing.
Perhaps even better is the fact that the headphones have an impressive 40-hour battery life. That's pretty huge — and means that you shouldn't need to charge the headphones more than once every few weeks at the most.
Conclusions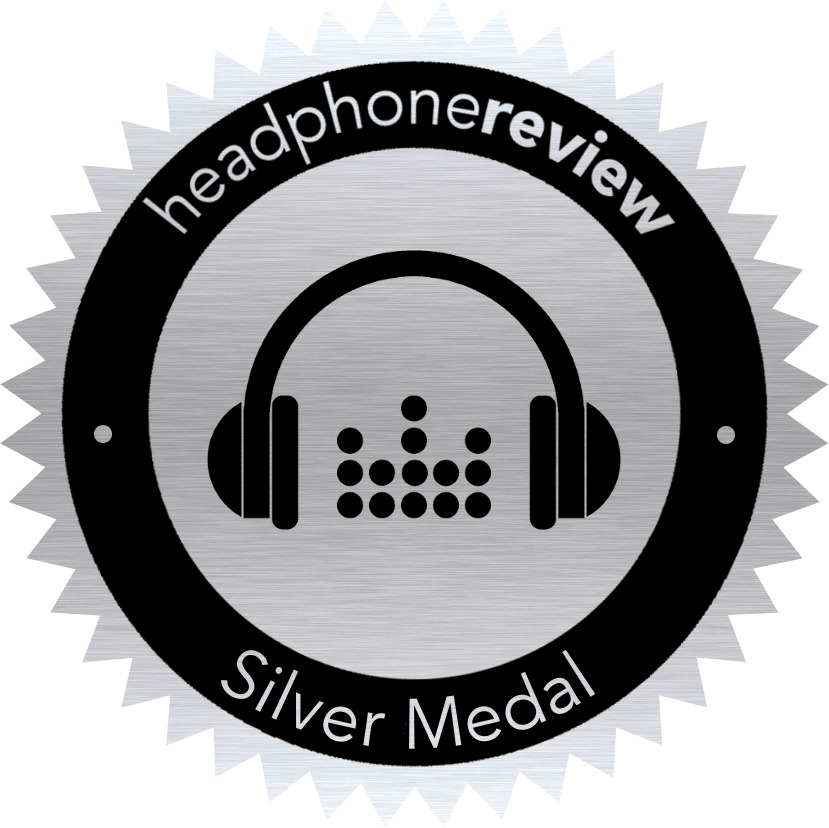 The Adidas RPT-01 headphones have a lot to offer — and they're actually a great choice for those who want something to take to the gym or on runs. They're relatively comfortable, pretty well-designed, plus they sound pretty good.
But is there a better option? Well, if you're looking for a good on-ear pair of sports headphones, these are actually probably the way to go. They're not perfect, to be sure — but with the super long battery life and washable fabric covers, we found them to be a top choice.
| Store | Price |
| --- | --- |
| | $119.95 |
| | $157.99 |
| Adidas | $169 |
Frequency response
Unknown
Active noise cancellation
No
Driver size
Unknown
Noise attenuation
Unknown
Driver type
Dynamic
On-ear controls
Yes
Design
Closed
Microphone
Yes
Sensitivity
Unknown
Earpad material
Foam
Rated impedance
Unknown
Magnet material
Unknown
Total harmonic distortion
Unknown
Water resistance
IPX4
Rated input power
Unknown
Battery life
40 Hours
Maximum input power
Unknown
Wireless distance
10m (33ft)
Wireless connection
Bluetooth 5.0
Cable length
N/A
Wired connection
No
Case type
N/A
Detachable cable
No
In-the-box

Headphones
USB-C Charging Cable

Weight
209g
Colors
Gray