RevoNext RX8S in-ear headphones review
Good sound
Well-designed
Comfortable
Could use a little more bass
A great pair of in-ear headphones can truly transform your listening experience. While most stick with over-ear headphones for home listening, many swear by in-ears — and for good reason. RevoNext is the latest company to take on the in-ear market — but it's doing so at a very affordable price. In fact, the RevoNext RX8S headphones come in at only $39.99.
But while the headphones look like they should cost more, are they truly a steal at this price? Or should you keep looking? We put the RevoNext RX8S headphones to the test to find out.
Design
The first thing you'll notice about the RevoNext RX8S headphones is their design, and they're not bad-looking headphones. The cables on the headphones are a braided plastic, which should help make for a stronger build.
The earbuds themselves are detachable, which is handy for troubleshooting if something ends up breaking. On each earbud, you'll find text that says "Revolve," which looks a little cheesy — but coupled with the clear earbud casing. the headphones look pretty good.
Apart from that, RevoNext has put a decent amount of attention to detail here. The cable features an earhook-style design to help ensure that the headphones stay nicely in your eays, and they come with a cable tie for better cable management. In the box, you'll also get two extra pairs of ear tips, bringing the total to three pairs, plus a plastic case.
Comfort
The RevoNext RXS8S headphones are in-ear headphones, and in-ear headphones are almost never as comfortable as over-ear or on-ear headphones. That said, these headphones are actually relatively comfortable — we were able to listen for at least a few hours without too much discomfort, and we think most will be happy with these. They're not too big to properly fit in your ear, which is nice.
The headphones are also pretty good at staying in your ears. They're shaped well, and not bulky in a way that they're heavy. It's always a good idea to experiment with the ear tips that come in the box.
Sound
Usually, the first thing to suffer when it comes to budget headphones is sound — but the RevoNext RX8S headphones manage to largely avoid that. The headphones include three drivers, including a dynamic driver and two balanced armature drivers.
Despite the triple-driver build, the bass response is a little lacking. We understand and appreciate that RevoNext is going for a more natural sound here, but bass is an important aspect in ensuring that natural sound, and a little more bass extension would have been welcome.
The mid range is pretty well-tuned, which is nice to hear. The low mids are relatively warm and rounded, though again, they could be a bit more present, and the high mids are present enough to make for a good vocal sound.
The high end is generally detailed and clear on these headphones, which was good to hear. High-end extension was good, and highs didn't stray into being too shrill or over-the-top.
Generally speaking, the RevoNext RX8S headphones sound pretty good. Again, the bass response leaves a little to be desired, but apart from that they sound natural and well-tuned.
Conclusions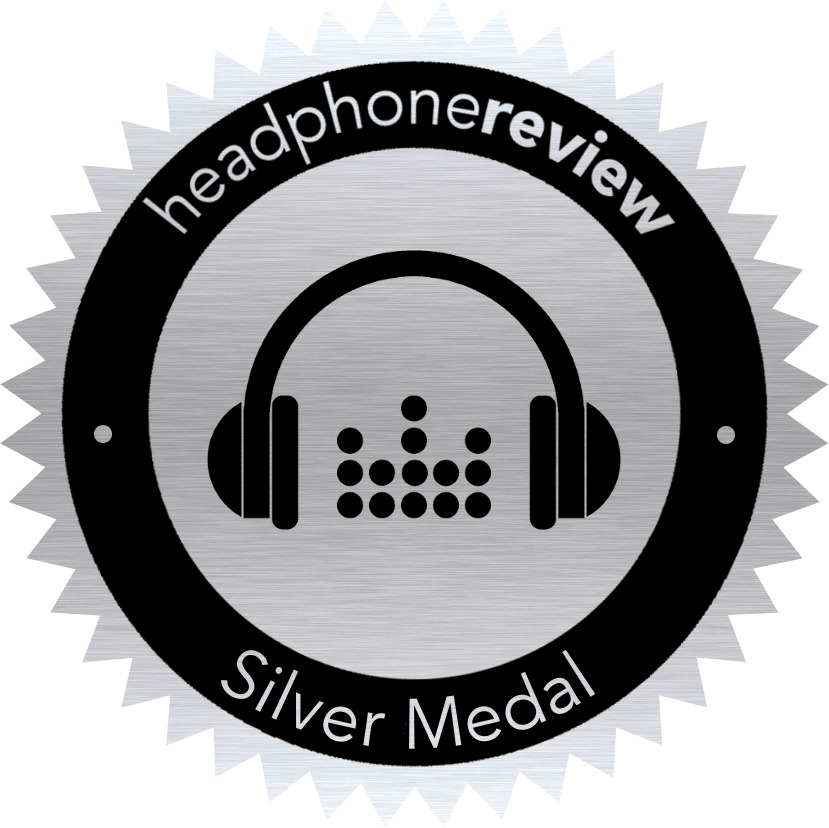 The RevoNext RX8S headphones really have a lot to offer in this price range. The headphones are pretty well-designed and comfortable, plus despite the slight lack of bass, they sound pretty good.
But are they really the best in their price range? Well, as far as wired in-ear headphones go, they're definitely up there. If you're looking for a great pair of wired in-ear headphones, these headphones are probably the way to go.
Because of their excellent value-for-money, we're awarding the RevoNext RX8S headphones the Headphone Review Silver Medal.