Razer Hammerhead Duo in-ear headphones review
Razer has been building out its headphone lineup over the past few years, mostly when it comes to gaming headsets that boast a ton of padding and decent sound quality. But Razer has some in-ear headphones too — which are perfect for portable gaming with systems like the Switch and with your smartphone. Like, for example, the Razer Hammerhead Duo headphones.
The Razer Hammerhead Duo headphones aren't exactly like Razer's previous headphone offerings, instead representing a new, mobile addition to the company's lineup. But should you stick with more established players in the in-ear headphone world, or are the Razer Hammerhead Duo headphones worth buying? We put them to the test to find out.
Design
The first thing you'll notice about the Razer Hammerhead Duo is its design, and the headphones are pretty basic-looking. That's not necessarily a bad thing of course — it's just that if you're looking for something flashy, these probably aren't the headphones for you.
On each earbud, you'll find the Razer logo, which is relatively subtle despite its green color, while part way down the right cable, you'll get a standard three-button remote. The majority of the cable is relatively well-built — wrapped in a braided nylon for strength. Unfortunately, not the whole cable is built like that — where the cables split into left and right, they're protected with plastic instead of braided nylon.
In the box, apart from the headphones, you won't get much. You'll find two extra pairs of ear tips, bringing the total to three pairs. We would have liked a small carry bag or case.
Comfort
In-ear headphones are never the most comfortable headphones, but the Razer Hammerhead Duo headphones aren't bad at all. The earbuds fit decently into the ears without going too deep, and thankfully are able to stay in your ears pretty well.
The Razer Hammerhead Duo headphones aren't the most comfortable of all time, but as far as in-ear headphones go, they're not bad at all.
Sound
Ultimately, of course, the most important thing to consider is how the headphones sound. And thankfully, we found that they sounded pretty good for the price — likely thanks to the dual driver setup. Sure, they're not incredible, but generally, the headphones sound natural and detailed.
The bass response is perhaps the weakest area of these headphones. Bass extension is a little limited, and the bass that is there is a little muted. We would have liked a better bass response all around.
The mid range is pretty well-tuned. Low mids are slightly muted, like the rest of the lows, but aren't overly so. The high mids are pretty pronounced — which is handy for hearing team-members' voices when gaming on a Switch.
The high-end is relatively clear and detailed, which was good to hear. High-end response was good for headphones in this price range, and while som may find it a little shrill at times, we think that has more to do with the lack of bass rather than too much high end.
Generally, the headphones are balanced and sound good, especially for a pair of headphones in this price range.
Conclusions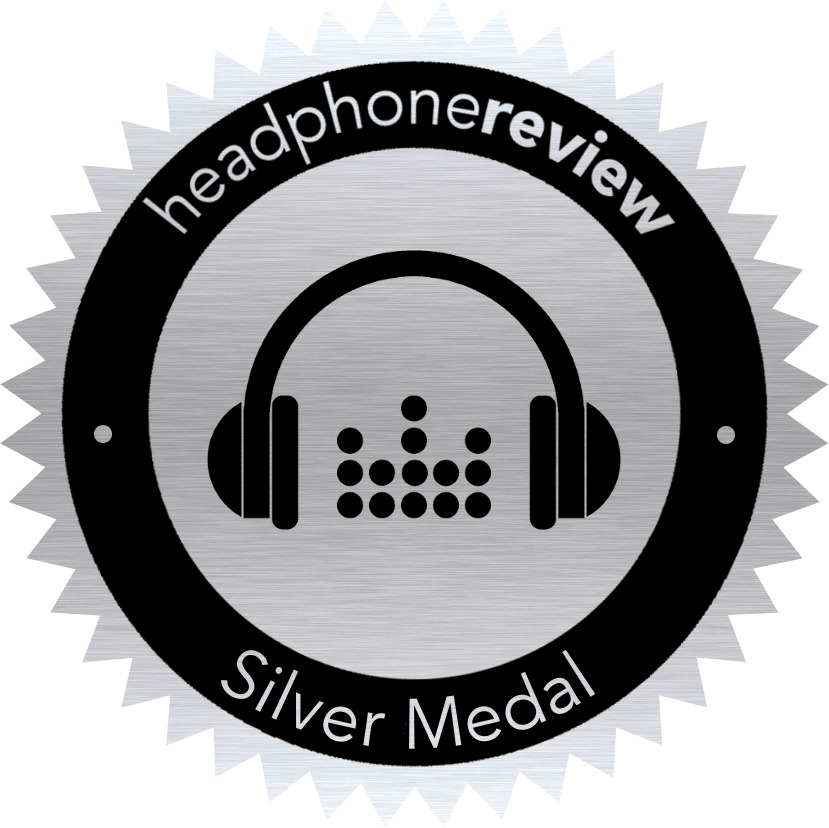 The Razer Hammerhead Duo headphones have a lot to offer in this price range. They're relatively well-designed, pretty comfortable, and sound good — making them a great choice for mobile gamers or simply those that want a decent pair of wired in-ear headphones.
But are they the best in their price range? Well, that depends. If you can pay an extra $10, you can get the Focal Spark headphones, which we think offer a better sound quality, but at under $60, they're among the best you can buy, especially as a gamer.
That said, because of their good design and sound-quality, we've awarded the headphones the Headphone Review Silver Medal.
| Store | Price |
| --- | --- |
| | $59.99 |
| Razer | $59.99 |
Frequency response
20Hz – 20kHz
Active noise cancellation
No
Driver size
Unknown
Noise attenuation
Unknown
Driver type
Dynamic + Balanced Armature
In-line controls
Yes
Design
Closed
Microphone
Yes
Sensitivity
112dB
Eartip material
Gel
Rated impedance
32Ω
Magnet material
Unknown
Total harmonic distortion
Unknown
Water resistance
No
Rated input power
10mW
Battery life
N/A
Maximum input power
20mW
Wireless distance
N/A
Wireless connection
No
Cable length
1.2m (4ft)
Wired connection
Yes
Case type
N/A
Detachable cable
Yes
In-the-box

Headphones
Ear tips (x3 pairs)

Weight
17g (0.6oz)
Colors
Black