OnePlus Buds in-ear headphones review
Comfortable fit
Works great with OnePlus phones
Lackluster high-end response
Could use better touch controls
OnePlus has long been known for its high-end phones at decent prices, but the company also usually launches some great accessories alongside those phones. This time around, OnePlus entered the true wireless game with the OnePlus Buds.
The OnePlus Buds are clearly inspired by the AirPods, with the stem that extends out of the ear. But they're also a whole lot cheaper, coming in at only $80. Do they cut too many corners to achieve that low price? We put the OnePlus Buds to the test to find out.
Design
At first glance, the OnePluds Buds are clearly OnePlus' take on the Apple AirPods — but there are a few design differences too. Notably, the OnePlus Buds have a flat surface on the outside of each bud, which is touch-sensitive, and can be used to control some playback.
The controls are a little underwhelming, honestly. While you can change what double-tapping the buds does on OnePlus phones, if you don't have a OnePlus phone you're limited to skipping forward by double-tapping a touch panel, or controlling phone calls. You can switch between connected devices by holding down on a touch panel for three seconds, which is a nice feature, but it would have been nice if OnePlus had other controls.
The buds are available in a few different colors, including white, gray, and blue — though you can't get the blue color in the U.S. OnePlus sent me the white and blue models, and they both look great, however if you want to go for the Apple look, you'll want the white model.
Generally speaking, both the buds and the charging case look great. They're largely built from plastic, but they look and feel strong, and shouldn't break or degrade under normal use, except for normal scratches and dings.
The charging case is relatively small and pocketable, with a USB-C port on the bottom for charging, and an LED light on the front to indicate status. On the back, there's a button to pair the buds if you need to re-repair them.
Setting up the buds is easiest if you have a OnePlus phone, in which case they'll pop up on the display as soon as you open up the lid. If you don't have a OnePlus phone, you can pair the headphones through normal Bluetooth settings.
Comfort
The OnePlus Buds may not come with extra ear tips or accessories to change the fit, but they're actually pretty comfortable despite that. The buds sit in your ears nicely, and while they don't create a seal the same way some other headphones might, that impacts sound more than comfort in this case.
Of course, the result of the fact that they don't fit super tightly is that they're not necessarily built for sports use. The headphones stay in easily during day-to-day use, but if you're looking for something to run with or work out with, these probably aren't the headphones to go for.
Sound
These may be $80 headphones, but they're actually pretty well-rounded in the audio department.
The bass, for starters, is pretty punchy and strong. The headphones are clearly built to deliver a bass boost, and as such they're not necessarily the flattest out there. Those that can look past that, however, will appreciate the overall audio quality.
The mids are relatively well-tuned, with warm low mids and enough high mid response to deliver clean vocals, despite the fact that the high mids are a little tucked away.
The high frequencies aren't the best-sounding out there, and as a result music isn't as detailed or as clear as it could have been. Ultimately, music sounds a little more boxy than I would have liked — though considering the price point, that's not necessarily unexpected.
Unlike some of the more expensive true wireless headphones out there, these headphones don't have noise cancellation. If you want that feature, you'll need to shell out a bit more cash.
Performance
The OnePlus Buds connect to your listening device through Bluetooth 5.0, and we found that they retained a good connection throughout testing. The battery life sits in at seven hours, which is quite good. With the charging case, you'll get an additional 23 hours of use, bringing the total to 30 hours. They even have fast charging built into them — giving you 10 hours of use from a 10-minute charge, with a compatible charger.
Conclusions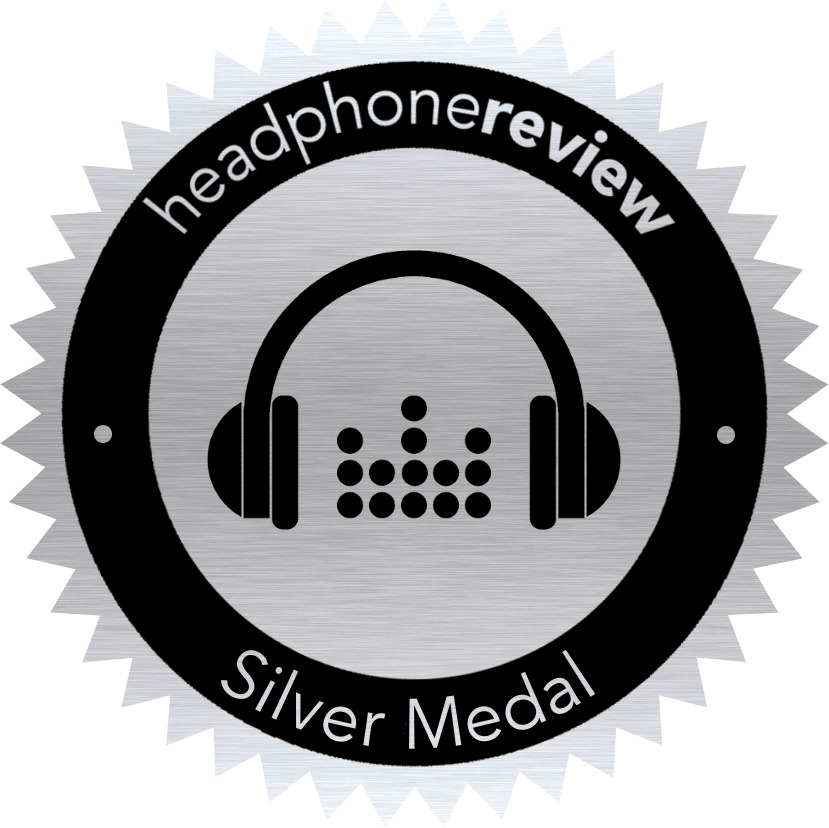 The OnePlus Buds are an excellent option for true wireless headphones under $100. They're stylish, very comfortable, and they sound pretty good, despite the lack of high-end response.
But are they truly the best ear buds under $100? Well, kinda. They controls aren't the best, and if you're not a OnePlus user you won't be able to change controls and other things, but they're still a solid option given how much they cost.
Because of their excellent value for money, we're awarding the OnePlus Buds the Headphone Review Silver Medal.
Frequency response
20Hz – 20kHz
Active noise cancellation
No
Driver size
13.4mm
Noise attenuation
Unknown
Driver type
Dynamic
On-ear controls
Yes
Design
Closed
Microphone
Yes
Sensitivity
Unknown
Ear tip material
N/A
Rated impedance
Unknown
Magnet material
Unknown
Total harmonic distortion
Unknown
Water resistance
Yes
Rated input power
Unknown
Battery life
7 Hours (+23 Hours)
Maximum input power
Unknown
Wireless distance
10m (33ft)
Wireless connection
Bluetooth 5.0
Cable length
N/A
Wired connection
No
Case type
Charging Case
Detachable cable
N/A
In-the-box

Headphones
Charging Case
Charging Cable

Weight
46.4g (with case)
Colors
White, blue, gray