Turtle Beach Elite Atlas Aero gaming headset review
Very Comfortable
Good Performance
Confusing Controls
Mostly for PC
Turtle Beach has had a great few weeks, with the release of the new Turtle Beach Stealth 600 Gen 2 headset, which is a follow-up to the most-sold Turtle Beach headset ever. But the company also has a few much higher-end headsets — like the Turtle Beach Elite Atlas Aero.
The headset is aimed at offering the next level of gaming headset experiences, thanks to its wireless connectivity and excellent performance. But at $150, there's a ton of gaming headset competition. Is the Turtle Beach Elite Atlas Aero worth buying? Or should you look elsewhere. We put the headset to the test to find out.
Design
The Elite Atlas Aero looks like a classic Turtle Beach headset. It offers the Turtle Beach logo on the ends of each headband, which are attached right to the side of the ear cups, plus the materials are clearly high-end and strong.
On the left ear cup, you'll get all of the controls. There are quite a few of them too — there's a volume wheel, chat volume wheel, programmable button power button, MicroUSB port for charging, aux port, and microphone port. It's a little disappointing to see the MicroUSB port here — it's 2020, and every headset should have a USB-C port, especially one that costs over $100. There's also a microphone mute button on the side of the ear cup.
The fact that all the controls are on the left ear cup alone can lead to some confusion. It will take a little getting used to properly finding the controls you're looking for.
As mentioned, the headset is clearly made from premium materials, including a metal headband that should be able to withstand most of the abuse that you can throw at it on a daily basis. There's also a good amount of padding in the ear cups, and a headband that should adjust to the shape of your head.
In the box, apart from the headset itself, you'll get a removable microphone, a charging cable, an aux cable, and a USB dongle for wireless listening. It's pretty much everything you'll need, which is nice to see.
Comfort
As mentioned, the headset has plenty of padding in the ear cups, and an adjustable headband, and as a result, the headset is extremely comfortable to wear. I was able to wear the headset for hours on end without any issues.
That said, the headset is so soft that it can get a little warm at times, and it's a little heavy. It's nit-picking to mention those things, because the headset is ultimately incredibly comfortable, but I'm reviewing the headset during a heatwave and the warmth can be a little much at times.
Sound
The Turtle Beach Elite Atlas Aero isn't just comfortable — it sounds pretty good too. It's certainly not the flattest frequency response out there, but the vast majority of listeners will appreciate the sound signature on offer by these headphones.
For starters, there's a tight, solid bass response that will result in rounded explosion sounds and punchy kick drums during music listening. The bass extension could be that extra bit lower than it is, but it's still very good.
The mids are well-tuned too. There are plenty of low mids, bringing in a little warmth to the sound profile, and cutting high mids. The high mids in general seem to be boosted quite a bit, but thankfully not overly so. The boost should help ensure that you can hear your teammates easily too, which is nice.
The highs offer a good amount of clarity and detail, ensuring that what you're listening to retains the excitement that it should offer. Like the bass, a little more high-end extension might have been nice, but the response is still very good for a headset in this price range.
The headset also supports WavesNX virtual surround technology, and it works pretty well. Virtual surround tech has gotten a whole lot better over the past few years, and it shows here. You still probably don't want to use it all the time, but it will help create a little immersion at other times. It's important to note that the simulated surround sound only works through the PC software.
Generally speaking, the headset offers a nicely wide soundstage, with a clean frequency response that makes gaming and listening to music enjoyable.
Microphone
The microphone is relatively high-quality for a headset in this price range, but it's still not something you would generally use for things like podcasts and Let's Play videos. If you want a high-quality microphone, it's worth looking into a dedicated one. You can also tweak the settings of the microphone in the software, which may help cut out outside noise depending on your environment.
Performance
The headset connects to your listening device through the USB dongle, and we found that the headset retained an excellent connection throughout testing. That's not all that surprising though — propriety standards are usually better than Bluetooth. It is important to note that you can only use wireless connectivity on a PC, so on other platforms you'll need to use the included aux cable.
The battery life on the headset sits in at 30 hours, which is pretty good. The headset should easily last even the longest gaming sessions, and most will be able to get at least a few weeks of use out of the headset.
Conclusions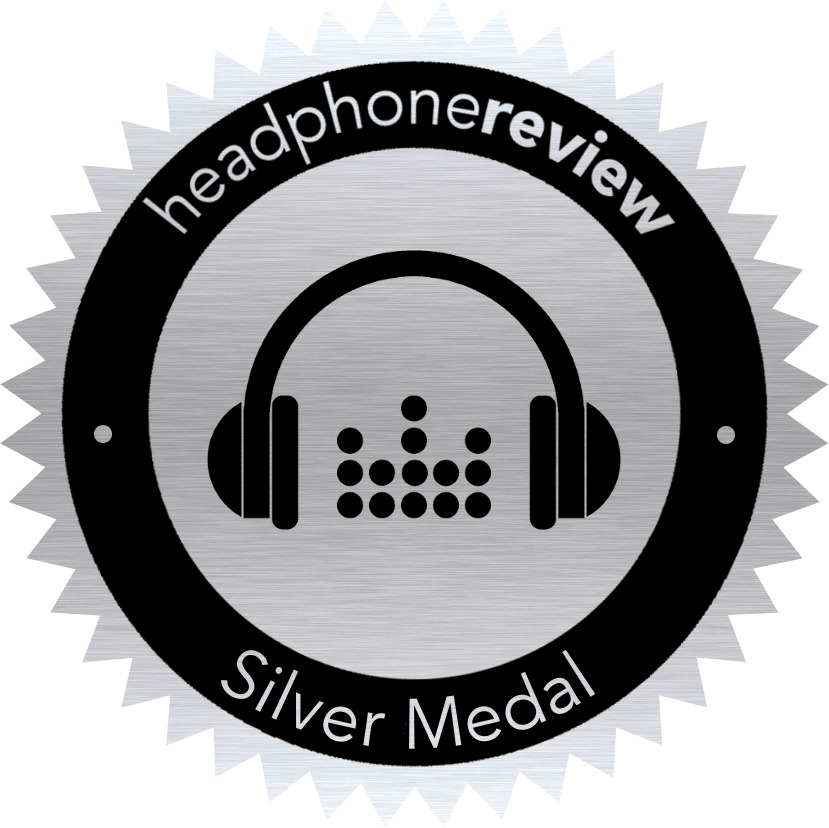 If you're a PC gamer, then the Turtle Beach Elite Atlas Aero is an excellent choice. It's very comfortable, sounds great, and has a solid battery life, and while the control layout is a little confusing, you will get used to it. That said, if you're looking for a console headset, it's probably worth looking elsewhere — this headset is primarily built for PC.
If you're looking for a great wireless headset for a console, it's worth looking into something from SteelSeries, like the more expensive SteelSeries Arctis Pro Wireless — which can be used with a PC and console.
Still, thanks to its high quality, we're awarding the Turtle Beach Elite Atlas Aero the Headphone Review Silver Medal.
Frequency response
12Hz – 20kHz
Active noise cancellation
No
Driver size
50mm
Noise attenuation
Unknown
Driver type
Dynamic
On-ear controls
Yes
Design
Closed
Microphone
Yes
Sensitivity
Unknown
Earpad material
Memory Foam
Rated impedance
Unknown
Magnet material
Neodymium
Total harmonic distortion
Unknown
Water resistance
No
Rated input power
Unknown
Battery life
30 Hours
Maximum input power
Unknown
Wireless distance
Unknown
Wireless connection
USB Transmitter
Cable length
1.2m (4ft)
Wired connection
Yes
Case type
N/A
Detachable cable
Yes
In-the-box

Headset
Charging Cable
Aux Cable
Microphone

Weight
Unknown
Colors
Black