Master & Dynamic ME01 wired in-ear headphones review
Great sound
Excellent build-quality
Could use a little more bass
Master & Dynamic is generally known as a premium headphone brand, and for good reason — their products scream quality. That doesn't mean that the company doesn't cater to a lower budget too, however. Case in point: the Master & Dynamic ME01 earphones. Of course, a lower budget doesn't necessarily mean cheap — and cheap these are not.
So are they worth the cash? Should you shell out the $129 required for the Master & Dynamic ME01's? We put them to the test to find out.
Design
When we first took the Master & Dynamic ME01 headphones out of the box, we were struck by how great they looked. First of all, they're packaged beautifully in a nice circular puck-sized leather case. The headphones themselves are built from a premium-looking machined anodized aluminum body, which looks and feels great. On one side of each earphone, you'll find an engraved "ME01," which helps add to the feel of quality.
Sure, these are Master & Dynamic's entry-level earphones — but they don't feel like it.
That premium metallic build continues on with other components of the headphones, too. The in-line control remote also features a nice metal, as does the 3.5mm connector and a small microphone unit part-way down the right-hand cable.
There's only one complaint we had with the design of the Master & Dynamic ME01 earphones, and that's that they don't seem to have any left and right indicator. Sure, the headphones bend a different way on each unit, but not everyone knows instinctively which ear to put them in.
Complimenting that metal build is a nice rubbery plastic, which is used for the buttons on the control unit, and on the flat cable. Despite the fact that the cable is plastic rather than a braided nylon, it feels well-built, and doesn't tangle easily thanks to the flat design.
The size of the earphones themselves is also very appropriate. They're certainly not too big or heavy, and they fit nicely into the ear canal.
In the box, you'll find the earphones themselves, a nice round leather case, a canvas earphone pouch, and a total of four silicon ear tips, including the pair that comes on the headphones. We would have liked to see a pair of Comply memory foam tips, especially on a pair of earphones this expensive, but that certainly isn't a deal-breaker.
In general, the Master & Dynamic ME01 earphones look beautiful and are clearly well built. Nothing's perfect, but these are pretty close in the design department.
Comfort
As mentioned, the in-ear units are relatively small, which is very helpful when it comes to comfort-level. On top of that, the Master & Dynamic ME01 earphones come with a range of differently-sized ear-tips, which we recommend experimenting with to find the right fit — it will definitely help keep the earphones safely in your ears.
The headphones are generally a little more comfortable than most in-ear headphones are, but as is the case with any in-ear pair of headphones, you will want to take listening breaks every now and then. You may experience the headphones falling out every now and then, especially if you do things like go running — but overall we were pleased with the comfort level.
Sound
So the Master & Dynamic ME01 earphones look great and are decently comfortable — but how do they sound? Sound is, of course, one of the most important things to consider when it comes to buying a new pair of headphones.
First up is the bass, which is definitely present, but could perhaps be slightly louder. If you're a mega-bass fan you may be a little disappointed, but in general these headphones offer a very realistic look at bass — so audiophiles might really enjoy the sound of them.
The mid-range is very well tuned. There are plenty of low-mids on offer without sounding muddy, while the high-mids are loud enough to give some presence to guitars and vocals without sounding like an AM radio.
The high-end is also relatively well tuned. High frequencies are often the most overlooked frequencies when it comes to headphones, but Master & Dynamic have evaded that trend. Vocals are generally nice and crisp, while cymbals shine through decently well too. The only complaint we have is that some more of the ultra high-end would have been nice, but that's not a huge issue — and certainly shouldn't be a deal-breaker.
Other aspects of the sound checks all the right boxes. The headphones don't distort easily, and by the time they do you're listening way too loud anyway. Stereo separation is pretty good too. The headphones don't cancel out too much noise, but they're not built to — if you want to cut out your surroundings, you should look for a pair of noise canceling headphones.
In general, the Master & Dynamic ME01 earphones sound great. Slightly more bass would be welcome, but apart from that these are perfect for audiophiles and general consumers alike.
Conclusions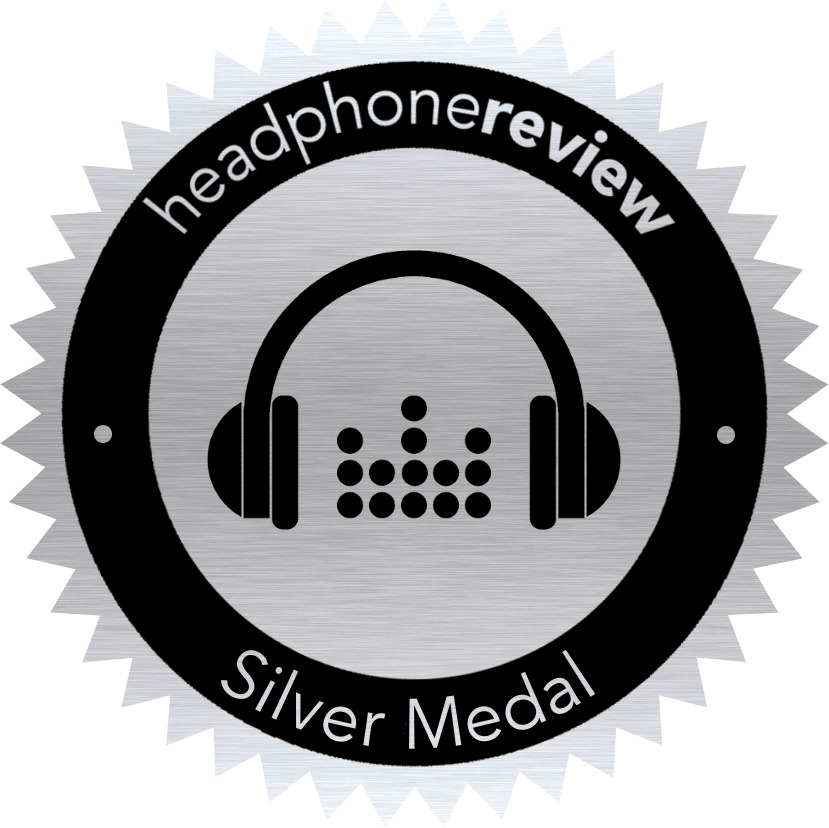 Master & Dynamic has really hit a home run with the ME01 earphones. They look beautiful and offer a premium build-quality, are decently comfortable, and sound awesome. Sure, they're not extremely cheap, but if you're willing to spend the $129, these should last you a good while and keep your music sounding great in the meantime.
In fact, we would argue that at this price you really can't do much better, except, maybe, with the V-Moda Forza or Forza Metallo headphones, which come at $100 and $130 respectively.
Thanks to their superior quality, the Master & Dynamic ME01's get the Headphone Review Silver Medal. You can buy them below — and if you choose to, you won't be disappointed.
Frequency response
Unknown
Active noise cancellation

No
Driver size
8mm
Noise attenuation
Unknown
Driver type

Dynamic
In-line controls
Yes
Design

Closed
Microphone
Yes
Sensitivity
Unknown
Eartip material
Silicone
Rated impedance

Unknown
Magnet material
Unknown
Total harmonic distortion

Unknown
Water resistance
Unknown
Rated input power

Unknown
Battery life
N/A
Maximum input power

Unknown
Wireless distance
N/A
Wireless connection

No
Cable length
1.2m (4ft)
Wired connection

3.5mm
Case type
Leather hard case, canvas pouch
Detachable cable

No
In-the-box

Leather hard ase
Canvas pouch
Silicone ear tips (4)
Cable clip

Weight
16g (0.56oz)
Colors
Black, Gunmetal