Jaybird X3 wireless sports headphones review
Excellent sound quality
Great design
Great sports headphones are a little hard to come by. Often they might fit well, but sound terrible. Or, sometimes they'll be marketed as sports headphones, but fit terribly and fall out. Jaybird, however, thinks it has the solution with the Jaybird X3 sports buds.
There's been a lot of hype about the Jaybird X3's, with many reviewers hailing them as among the best sports headphones around. Do they live up to that hype? We put them to the test to find out.
Design
The first thing you'll notice about the headphones is their design, and they look quite good. They certainly look like sports buds — they feature sports wings pre-installed , and they come in a range of sports-focused colors. For example, we're reviewing the newly released camo color which is available from Best Buy, but the headphones are also available in Black, White, and Green. You can also get Platinum-colored X3's from Best Buy.
The headphones feature the Jaybird logo on each earbud cap, along with a three-button remote, which offers buttons for volume up and down, and a center multi-use button that controls playback and calls. That remote is located only around two inches from the right earbud, but it's well placed for quick access.
The in-ear units themselves are a little larger than you might expect, but that's not necessarily a bad thing. We'll talk a little more about that in the comfort section.
In the box, you get a ton of accessories, and we were very impressed. You'll get three sizes of sports wings, three pairs of gel eartips and even three pairs of memory foam tips. There's also a microUSB charging cable, which comes with Jaybird's propriety charging attachment — which is very easy to use and clips to the headphones without any issues. Last but not least, you'll get two cable clips to secure the headphones around your head, and a small carry pouch, which is very useful.
The headphones are built largely with plastic, but that's not to say that they aren't well-built — they are. While you're still want to use the carry pouch when you're on the go, they're built for sports people and as such can withstand some abuse.
In general, the Jaybird X3 headphones look good, are well-built, and offer a ton of accessories — giving them an excellent score in the design section.
Comfort
As mentioned, the Jaybird X3 in-ear units are a little large, and that does have an impact on their comfort level. Thanks to the huge selection of accessories and eartips, however, a lot of that discomfort is easily remedied.
We strongly recommend going through the huge selection of tips and finding the ones that work best for you. The memory foam tips are best for achieving and snug fit, but some people prefer the feel of the gel tips. That will also help eliminate any issues surrounding the headphones falling out — although the wing tips already go a long way in preventing that.
In general, the large in-ear units on these headphones does cause some discomfort after long periods of listening time, but the large selection of eartips and wings helps keep them in and keep them generally comfortable.
Sound
The Jaybird X3 headphones both look good and are decently comfortable, but sound is perhaps the most important aspect to consider. Thankfully, they sound great — and you can customize them to sound exactly how you want them to.
Let's start with the bass, which is deep and powerful. While we didn't much like the default tuning of the headphones, opening up the app an tweaking them a little helped us achieve the pounding bass we needed during our workout. Bass guitars were nice and smooth, kick drums offered a serious punch, and the music in general was nice and deep.
The mid-range is also very well-tuned. The headphones offer plenty of high-mids to help things like vocals and guitars shine through a mix, while the low-mids are present and warm without sounding muddy — unless you tune them to sound muddy.
The high-end is also quite present, offering a ton of shine on the vocals and some excellent clarity for the cymbals and other high-end percussion. Again, the high-end on the default EQ setting wasn't all that great — but a quick tune in the app helped alleviate that.
The headphones also offer a decent soundstage and don't distort too easily. They don't block out a ton of noise, but that will largely depend on the ear tips you decide to use.
Performance
The Jaybird X3 headphones connect to your device through a pretty standard Bluetooth 4.1 connection, and as such you'll get around 10 meters, or 33 feet, of connectivity. That connectivity seems pretty strong — we didn't experience any skipping or unwanted pausing without moving far away from the listening device.
When it comes to battery life, the headphones could offer a little more playback time. They'll give you 8 hours of listening time, so if you're decently good at charging up your devices that should be enough. We would have liked a little more time, however.
Conclusions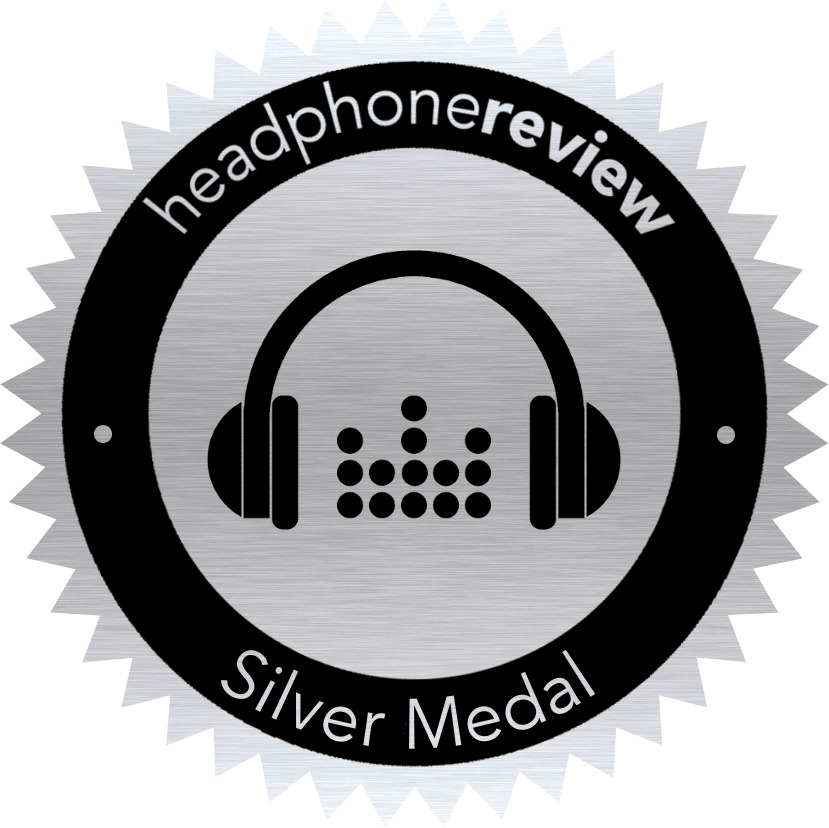 The Jaybird X3 headphones are excellent for the sports-focused — especially those that don't want to sacrifice audio quality. The headphones look good, and sound great, and while there are a few minor comfort issues, the fact that they come with a ton of different eartips and cable clips helps alleviate that.
The headphones will set you back $130, which may be a little much for some people. If you're on a stricter budget, we recommend the MEE Audio X7 headphones, which come in at less than $60. If, however, $130 is within your budget, you'll love the Jaybird X3 headphones, which are our top pick for sports-focused headphones to date.
Because of the excellent value of the Jaybird X3 headphones, we've awarded them the Headphone Review Silver Medal.
| Store | Price |
| --- | --- |
| | $129.99 |
| | $129.99 |
| Jaybird | $129.99 |
Frequency response
20Hz – 20kHz
Active noise cancellation

No
Driver size
6mm
Noise attenuation
Unknown
Driver type

Dynamic
In-line controls
Yes
Design

Closed
Microphone
Yes
Sensitivity
96dB
Eartip material
Gel, memory foam
Rated impedance

16Ω
Magnet material
Unknown
Total harmonic distortion

<3%
Water resistance
No
Rated input power

Unknown
Battery life
8 hours
Maximum input power

Unknown
Wireless distance
10m (33ft)
Wireless connection

Bluetooth 4.1
Cable length
N/A
Wired connection

No
Case type
Pouch
Detachable cable

No
In-the-box

Carry pouch
Gel tips (x3)
Memory foam tips (x3)
Wings (x3)
MicroUSB charging cable
Cable clips (x2)

Weight
17.9g (0.63oz)
Colors
Black, white, green, camo, platinum (camo and platinum only available at Best Buy)