Bragi Dash Pro true wireless in-ear headphones review
Great sound quality
Quite comfortable
Fitness tracking is added bonus
App could use more features
True wireless earbuds are becoming increasingly popular, and there are a few key companies leading the pack. Apple, for example, is one of them, with the Apple AirPods, which became an overnight hit when they were launched alongside the iPhone 7S. Bragi, known for its popular Bragi Dash earbuds, is another. Now, the company's back with a new product — the Bragi Dash Pro.
Bragi says these are a lot more than just headphones. Instead, they sit neatly in a new category — hearables — which are a segment in the wearables business. Why wearables? Well, not only do they play your music, but they also track fitness when you're wearing them through a sensor in each device.
Now, the original Bragi Dash headphones were very well-respected — but they had a few shortcomings, like a sub-par battery life and a somewhat buggy connection. Do the new Bragi Dash Pro's fix those issues and deliver a great wireless experience? We put them to the test to find out.
Design
When you first get the black and blue Bragi Dash Pro box and open it up, you'll first notice the design, and they look very premium. The earbuds themselves are a little larger than you might be used to if you haven't used true wireless earbuds before, but they're clearly designed to fit nicely into an ear — which is even more true if you splurge for the Bragi Dash Pro tailored by Starkey — in which case you'll get a mold of your ear made, after which the headphones will be tailor made to your ear shape.
The in-ear units themselves are pretty sleek and stylish, and they come in a nice jet black color. The shape is almost identical to the original Bragi Dash headphones, but that's not necessarily a bad thing. They still feature lights inside of the headphones, and those lights can correspond to a few different things. When they're charging, the color will tell you how charged up the headphones are — while when they're updating, the speed of the blinking lights will tell you whether they're updated or still in the process of updating.
The earbuds don't just have built-in lights though — they also act like tiny touch surfaces, which is exactly how you'll control the headphones and the music playback. There are a number of controls to get used to, but thankfully learning how to control the headphones is pretty intuitive, and you may not even need to learn all the controls anyway. Tapping the headphones once will play or pause the music, while tapping it twice will skip to the next song. Swiping on the headphones will also activate "Audio Transparency" mode, which basically lets in sound from around you — so if you want to remain alert to your surroundings, that might be the best for you.
A big part of the design of true wireless headphones is the charging case, and the case is also very similar to the original Bragi Dash headphones. We found that it was a little larger than many of the other true wireless headphones we've reviewed, but not large enough to be annoying — and the extra size translates to a bit of extra battery life. On the side of the case, you'll find the microUSB charging slot.
In the box, you'll also get a range of different ear tips, including four pairs of "FitSleeves," which fit around the entire in-ear unit rather than on just the tip. You'll also get three standard ear tips.
Because of the fact that these headphones are built for sportspeople, another nice addition is the waterproofing. The headphones are waterproof to 1m, or 3ft, and quick testing proved that they seemed to work well even in the water. What that means is that you can use them to track your swimming, while still listening to your favorite tunes. Be careful how deep you go though — 1m isn't much, and even most pools go deeper than that.
In general, the Bragi Dash Pro headphones are well-designed, and they come with more than enough accessories too.
Comfort
A great design is important enough, but comfort is arguably more so — especially for a pair of headphones aimed at the sportspeople among us. Thankfully, the Bragi Dash Pro headphones are much more comfortable than your average in-ear, thanks largely to the shape of the rest of the unit that sits in your outer ear.
You'll want to make sure to find the right ear tip size for your use. That's not only important for the comfort level, but also for the sound quality of the headphones, as you'll see in the sound section below.
While there's a ton of tech packed into quite a small unit, the headphones aren't overly heavy, and the weight that is there isn't that noticable thanks to the fact that it largely rests on your outer ear rather than your ear canal. That's because of the shape of the in-ear units.
Even with the right fit, we still found that the headphones fell out every now and then when we were running. It definitely wasn't as bad as other true wireless headphones we've tested — but we still wish that it didn't happen.
In general, the Bragi Dash Pro headphones are comfortable, and the selection of ear tips helps make them even more so than they otherwise would be. There are still issues with the headphones falling out — but less so than other true wireless headphones, which is nice.
The App
Because these are smart in-ears, the accompanying app is an important aspect to consider. It's available for both iOS and Android, and in our testing on a Google Pixel XL we found that it was well-designed and easy to use.
The app is separated into a few different sections — activity, controls, sound, profile, settings, and service. The sections so pretty much what you would expect, but there are a few things we would have liked to see. For example, in the "Activity" section, you really only have three options for tracking — running, cycling, and swimming. I personally run, but only to the gym, which is where I perform the bulk of my workout, and where I would like to have my activity tracked. It would have been nice to include a kind of "general workout" section, in which only heart rate would have been tracked.
Another missing feature is the ability to change the frequency response of the headphones. We've seen a few different headphones offer that — including the Motorola VerveOnes. While the sound of the headphones is generally good, an equalizer would help make it more personal, and would help allow different users to tweak the sound to their preference.
Other than that, however, the app works great. It's very easy to manage, and once you get used to how it works it should be very helpful. A nice feature is the ability to turn on Audio Transparency, which boosts the volume of your surroundings — and while you can switch it on or off from the headphones themselves, sometimes it's nice to not have to worry about learning all the different controls.
Fitness Tracking
The fitness tracking is another major aspect of these headphones, and it works quite well. The sensor in the headphones is a heart rate sensor, but apart from heart rate the headphones will also track steps and calories burned — but that's calculated based on an algorithm depending on which workout you choose. After a workout, you'll be able to see a rundown of the metrics that were tracked, including the duration, average heart rate, distance, steps, calories, and so on. It would have been nice to be able to see your heart rate over time on a graph, but the app can integrate with Google Fit, and you can see a graph from there.
The Bragi Dash Pro headphones offer decent tracking, but real fitness junkies may still want to go for a dedicated sports band or smartwatch, but for those who see fitness tracking as an added bonus to a great sound, the basic fitness tracking capabilities might be helpful.
Sound
Fitness tracking features are a cool addition to headphones like this — but at the end of the day these are still headphones and their sound quality is still very important. Thankfully, they don't sound bad — though their sound quality isn't groundbreaking either.
Let's start with the bass. Now, as is the case with all in-ear headphones, it's extremely important to find the right fit in order to get the best sound quality. When we first popped the headphones into our ears, we were a little disappointed in the bass response — but switching to a slightly larger ear tip quickly fixed that problem, and in the end we found that the bass response sounds excellent. As you might find on other consumer headphones, bass really takes center stage on these — but not to a fault. The bass is still relatively balanced and natural-sounding, and while it's not necessarily overly accurate, most will like the bass on offer by these headphones.
The mid-range is also quite well-defined and balanced. The low-mids give the headphones quite a nice warm sound, while the high-mids give things like vocals and guitars a nice spot in the mix.
The high-end is perhaps the weakest area for Dash, but it's not too bad. We would have liked to see a slightly more defined high frequency range, and while cymbals and other high percussion is present, it doesn't sizzle as much as it could.
Apart from that, the headphones offer pretty good stereo separation, and they don't distort too easily — unless you're at unsafe volumes anyway.
Performance
Last but not least is performance, and that's an area in which true wireless headphones have always suffered. When we reviewed the Motorola VerveOnes, we found that the terrible Bluetooth connection made the headphones almost unusable. Thankfully, that's not the case with the Bragi Dash Pros — but the connection still isn't perfect.
The headphones connect to your listening device through a standard Bluetooth connection, which means they'll offer a 10m range — or about 33ft. The further you get, however, the worse that connection is likely to become, so we recommend keeping your listening device a little closer.
The battery life sits in at 5 hours, which is huge for true wireless headphones. Generally speaking, true wireless headphones sit in at 3 or 4 hours, but it's nice to see the battery life getting better. And, after you're done listening, you can fit the headphones into the charging case for up to an extra 30 hours of listening time — which is very nice.
Conclusions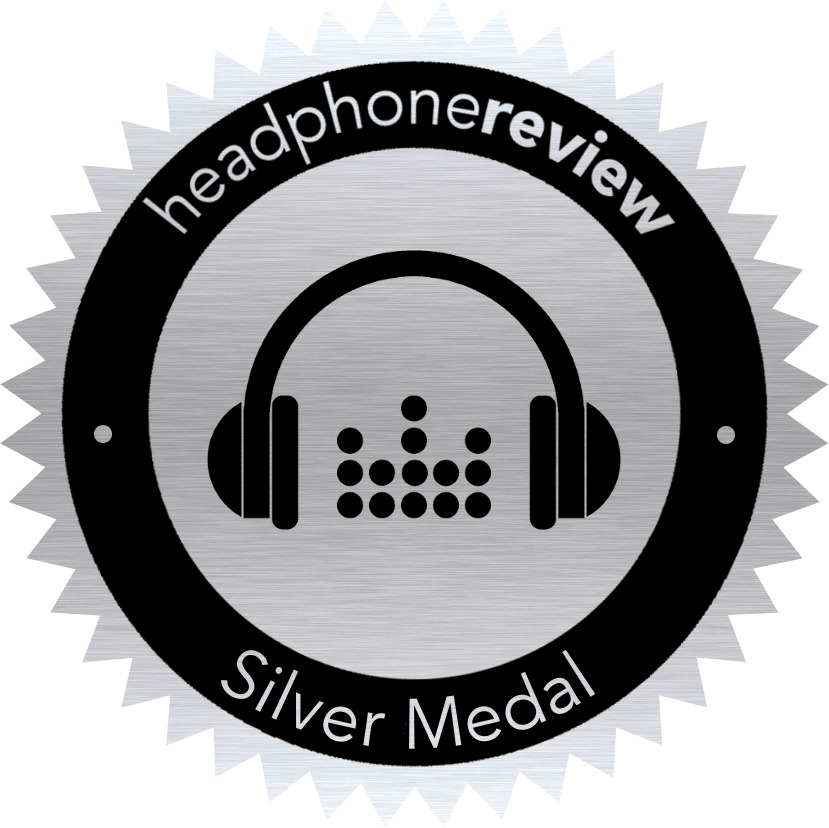 The Bragi Dash Pro headphones aren't perfect — but compared to other true wireless headphones currently on the market, they're pretty close. In fact, we would argue that they're the best true wireless headphones currently available. That's thanks to their excellent sound quality, top level of comfort, and the fact that they offer a number of great extra features, like fitness tracking.
Of course, the headphones aren't overly cheap — they start at $330, and that's for the standard ones without the custom shaping.
If you're looking for the best of the best true wireless headphones, we recommend the Bragi Dash Pro's. If, however, you would rather save a few dollars and don't need things like fitness tracking, there are other options out there.
Because of their top quality and great sound, the Bragi Dash Pro headphones have been awarded the Headphone Review Silver Medal.
| Store | Price |
| --- | --- |
| | $330 |
| | $330 |
| Bragi | $330 |
Frequency response
20Hz – 20kHz
Active noise cancellation

No
Driver size
Unknown
Noise attenuation
Unknown
Driver type

Dynamic
On-ear controls
Yes
Design

Closed
Microphone
Yes
Sensitivity
-42dB
Eartip material
Memory foam / gel
Rated impedance

Unknown
Magnet material
Unknown
Total harmonic distortion

<1%
Water resistance
Yes, up to 1 meter
Rated input power

Unknown
Battery life
100mAh (each in-ear), 2200mAh (case)
Maximum input power

Unknown
Wireless distance
10m (33ft)
Wireless connection

Bluetooth
Cable length
N/A
Wired connection

No
Case type
Hard charging case
Detachable cable

No
In-the-box

In-ears
Charging case
Memory foam tips (x4)
Gel tip (x1)
FitSleeves (x3)
MicroUSB charging cable

Weight
13g each
Colors
Black