Happy Plugs Air 1 ANC true wireless headphones review
Comfortable fit
Well-designed
USB-C
Good battery life
True wireless headphones used to be a groundbreaking piece of tech, but we're now moving past the gimmick of them — which means that companies have to actually offer good performance and value to make their headphones worth it. The latest company to take a stab at true wireless headphones is Happy Plugs, which has launched the Happy Plugs Air 1 true wireless headphones.
Now, the Air 1 true wireless headphones are clearly aimed at offering a solid and more affordable alternative to the AirPods Pro. And, at $150, if they perform they're likely to be an excellent alternative. But do they perform? Or should you keep looking? We put the Happy Plugs Air 1 true wireless headphones to the test to find out.
Design
There's no denying it — the Happy Plugs Air 1 true wireless headphones take heavy design cues from another pair of true wireless buds — the Apple AirPods Pro. That, however, isn't necessarily a bad thing. The headphones are well-built, offer a premium build-quality, and generally look great.
The earbuds offer a short stem with a larger bud, and metal highlights throughout. They're available in a range of different colors too, including Gold, Green, Black, Blue, and White. We're reviewing the Black model and the Green model, and they both look great — but if you really want that Apple look you'll probably want to go for the white model.
The buds each have a touch surface on their exterior, which can be used to control playback and volume. It will take a little getting used to the different controls and how to use them, but you'll get there, and they're largely intuitive anyway. I do like the fact that the buds are touch-sensitive, but it means occasionally controlling them by accident if you need to adjust their fit.
The charging case is also well-designed. The case color matches the color of the buds, and has a USB-C port on the bottom, with LED lights to indicate battery level, and a button for re-pairing the device. You'll also get a charging cable and an impressive six pairs of ear tips, including the tips that come pre-installed on the ear buds. I found that the default tips worked fine, but it's nice to see that there are other options included.
Comfort
As mentioned, the earbuds are more or less moulded to emulate Apple's AirPods Pro headphones — and they thankfully have that awesome AirPods Pro comfort-level too. These headphones are about as comfortable as true wireless headphones can get. You can really wear these for hours on end without any issues, which is great news for those who want something to keep in their ears for a while.
The headphones are pretty good at staying in your ears, but they're still probably not the best option for sports use. If you're looking for great sports headphones, you'll want buds with an ear hook to keep them in place — like the PowerBeats Pro.
Sound
These headphones are well-designed and comfortable, but ultimately sound quality is the most important thing to consider. And, thankfully, these sound pretty great.
Let's start with the bass response, which is pretty deep and powerful. These aren't for audiophiles, but generally speaking kick drums sounded punchy and tight, without going too overboard. There's a bass boost, to be sure, but it's not too much by any means.
The mids are pretty well-tuned, with a heavier emphasis on the low mids, helping provide a warm sound overall. The high mids did seem a little tucked away, meaning that vocals weren't as front and center as they could have been, but they were still present enough.
The high-end response is perhaps the worst thing about these earbuds, but it's still not necessarily bad. You'll get decent high response, and while we would have appreciated more high extension, and a boost in highs in general, but cymbals are still present enough and vocal sibilance is there.
These headphones also offer noise cancellation, and it's not bad here — but nothing really to write home about. Ultimately, you shouldn't expect to get the same level of noise cancellation as the likes of Sony and Bose, but the edge that ANC can take off of noise here is still appreciated.
Performance
The Happy Plugs Air 1 ANC headphones connect to your listening device through Bluetooth 5.0, and we found that they retained a very good connection throughout testing. While many true wireless bugs at least skip every now and then, these didn't seem to do so.
They also have a good battery life. You'll get seven hours of use on a single charge, with the battery case providing a total of 38 hours of use. That's pretty great — and means that you should only have to charge the headphones every few weeks at most. It's important to note that that's the battery life with noise cancellation off.
Conclusions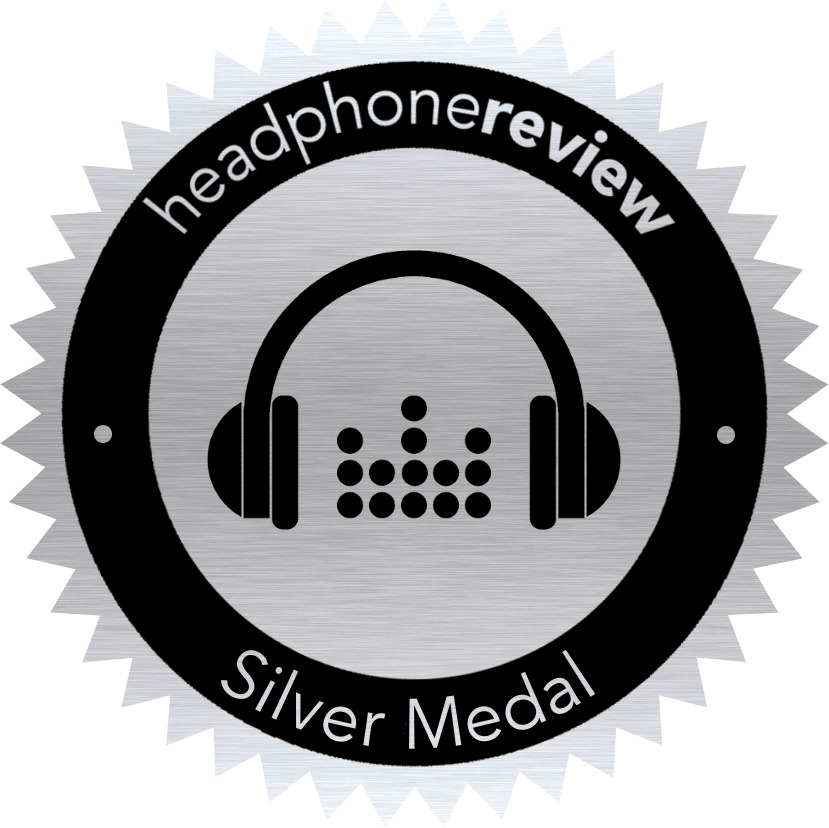 These may be an AirPods Pro copy, but they're actually a great product. The Happy Plugs Air 1 ANC headphones offer an excellent design, comfortable fit, and sound pretty good — not to mention the fact that they offer a good battery life.
In fact, ultimately, if you want a pair of solid true wireless headphones with noise cancellation and on a budget, these headphones are probably the way to go. If you can spend more for the actual AirPods Pro, you're getting better noise cancellation and better Apple integration, but if not these are still the way to go.
Because of their great value for money and solid sound quality, we're awarding these headphones the Headphone Review Silver Medal.
Frequency response
20Hz – 20kHz
Active noise cancellation
Yes
Driver size
10mm
Noise attenuation
Unknown
Driver type
Dynamic
On-ear controls
Yes
Design
Closed
Microphone
Yes
Sensitivity
107dB
Earpad material
Silicon
Rated impedance
16Ω
Magnet material
Unknown
Total harmonic distortion
Unknown
Water resistance
No
Rated input power
Unknown
Battery life
7 Hours (+31 Hours)
Maximum input power
Unknown
Wireless distance
10m (33ft)
Wireless connection
Bluetooth 5.0
Cable length
N/A
Wired connection
No
Case type
Charging case
Detachable cable
N/A
In-the-box

Headphones
Charging case
Ear tips (x6 pairs)
Charging cable

Weight
58g
Colors
Gold, Green, Black, Blue, White