B&O Beoplay E6 in-ear wireless headphones review
Great sound quality
Stay in the ears well
Bluetooth earbuds may be common, but there's always room for improvement. B&O, which has become known for its high-quality audio products, recently launched the new B&O Beoplay E6 wireless headphones, which are aimed at offering a premium wireless headphone experience.
But do the headphones ultimately live up to the B&O name? They come in at a hefty $300, which is no small price for a pair of wireless headphones like this. We put the B&O Beoplay E6 headphones to the test to find out if they're worth the money.
Design
The B&O Beoplay E6 headphones look like B&O headphones. They have a similar design aesthetic to the likes of the the B&O Beoplay H5 headphones, but are clearly designed to be slightly better at staying in your ears for sports use.
Each ear bud features the B&O logo, with a nice, braided cable that comes out the bottom of each unit. The cable is clearly very strong, and probably won't be the point of failure for the headphones, if they happen to break. The headphones themselves are available in a few different colors, including "Sand," "Black," and "Dark Plum," which is the color we're reviewing. All three colors look quite nice, though obviously if you're looking for something a little more subtle you'll probably want to go for the Black model.
Part way down the left of the cable, you'll find a three-button remote, which also looks nice. It works pretty much the way you would expect when it comes to controlling volume and playback. Down the right side of the cable, there's a small battery module, with a few small pins for charging. Unlike other headphones like this, these headphones charge with an included charging dock, not a MicroUSB port.
Apart from the headphones and the charging dock, in the box you'll find a carry pouch, four pairs of silicone ear tips, three pairs of silicone ear fins, one pair of memory foam ear tips, and two cable clips. It's a nice selection of accessories — and we don't think you'll really need anything else.
Comfort
As mentioned, the ear buds themselves are relatively large, which does play into the comfort-level of the headphones. Ultimately we would have preferred if the ear buds were a little smaller than they are. It would have helped ensure that the headphones stay comfortable for long periods of time.
Of course, there are advantages to the shape of the ear buds. The headphones feature small bumps aimed at ensuring that the headphones are firmly in your ears, and they're very helpful in doing so.
Issues with size aside, the headphones are still pretty comfortable. As with any pair of in-ear headphones, we recommend that you experiment a little with the included ear tips, which will not only help ensure that the headphones are comfortable, but will also help keep them in your ears.
Sound
Comfort and design are important enough, but especially when it comes to a pair of B&O headphones, sound is what's really important. As you would expect from B&O, these headphones sound great — but you'll want to be careful to find the right fitting ear tips.
For starters, the bass is generally pretty powerful, with kick drums and bass guitars nicely punching through a mix. Here's where the right ear tips are most important — without them, you'll lose a lot of bass response. With them, however, you'll get a nice thick low end.
The mid range is quite well tuned. The low mids are relatively warm and punchy, which is always nice to hear. The high mids, on the other hand, seem to have gotten a slight boost which helps ensure that the vocals and guitars shine nicely through the mix.
The high end is crisp and detailed, which is always nice. Cymbals have a nice sizzle, while vocals shimmer at the top. We expected B&O to deliver on the high end, but it's still nice to hear that they have.
In general, the headphones are decent at avoiding distortion and offering good stereo separation, at least for a pair of Bluetooth headphones.
Performance
The B&O Beoplay E6 headphones connect to your listening device through Bluetooth 4.2, and as such you'll get a listening distance of up to 10 meters, or 33 feet. We never really experienced any real skips or jumps during listening, at least within reasonable range and without too many obstacles.
The battery life on the headphones is unfortunately a little low. The headphones come in with 5 hours of battery life, so you'll want to make sure you're good at keeping the headphones nice and charged up.
Conclusions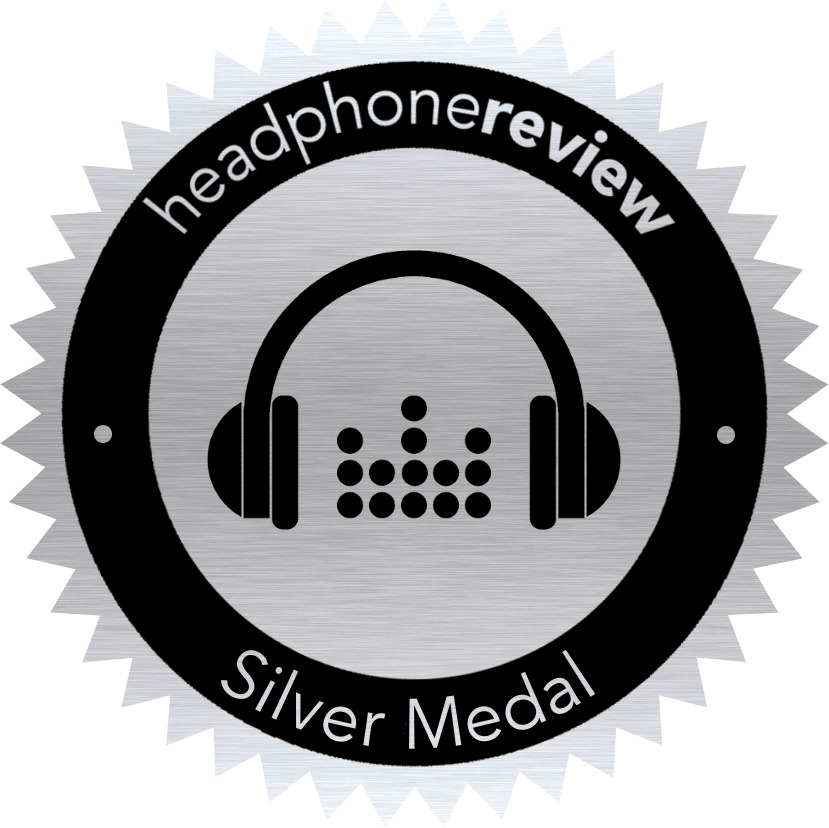 The B&O Beoplay E6 headphones feature a nice design, are generally comfortable, and boast a great sound quality, helping give them a generally premium feel. There are a few small issues — like the fact that the ear buds are a little big, but overall, the headphones are a great experience all around.
But, is there a better option for the money? Well, it depends. If you're looking for the best-sounding sports headphones out there, these are a serious contender — but they're also expensive. If you'd prefer to save some cash, the Jaybird X3 headphones are a great pair for sports — and if all you want the headphones for is general use, then perhaps the similarly-priced Master & Dynamic MW07 headphones are a better choice.
Still, that doesn't make these a bad buy. In fact, because of the excellent sound quality and great design, we're awarding the B&O Beoplay E6 headphones the Headphone Review Silver Medal.
| Store | Price |
| --- | --- |
| | $299 |
| B&O | $299 |
Frequency response
20Hz – 20kHz
Active noise cancellation

No
Driver size
6.4mm
Noise attenuation
Unknown
Driver type

Dynamic
In-line controls
Yes
Design

Closed
Microphone
Yes
Sensitivity
113dB
Eartip material
Gel
Rated impedance

16Ω
Magnet material
Unknown
Total harmonic distortion

Unknown
Water resistance
Unknown
Rated input power

Unknown
Battery life
5 Hours
Maximum input power

Unknown
Wireless distance
10m (33ft)
Wireless connection

Bluetooth 4.2
Cable length
N/A
Wired connection

No
Case type
Carry pouch
Detachable cable

N/A
In-the-box

Headphones
Carry pouch
Gel ear tips (x4)
Memory foam ear tips
Charging dock
Ear wings (x3)
Cable clips (x2)

Weight
21g (0.74oz)
Colors
Dark Plum, Sand, Black