Sol Republic Soundtrack Pro over-ear headphones review
ANC alters sound
Clamp is a little tight
The Sol Republic Soundtrack headphones have a lot to offer. They're relatively comfortable, sound pretty good, and look good too. But there's one thing that they're missing — noise cancellation. That, however, is where the Sol Republic Soundtrack Pro headphones come in.
The Soundtrack Pro headphones aren't cheap, coming in at $200. While that's cheaper than some other premium noise-cancelling headphones, like the Sony WH-1000XM3 headphones, it's still a lot of money. Are they worth the cash, or should you keep saving? We put the Sol Republic Soundtrack Pro headphones to the test to find out.
Design
The Sol Republic Soundtrack Pro headphones look pretty much exactly like the standard Soundtrack headphones, though that's not a bad thing. The headphones come in a few different colors, including Black, Gray, and Champagne. We're reviewing the black model, and like the sleek and stylish overall look and feel. And, they have a slightly fun touch to them too, with the green fabric inside the ear cups.
When it comes to controls, you'll get a main power button, which on this model also controls the noise cancellation, and a set volume controls and central control button. There's also a USB-C port and an aux port for wired use.
In the box, apart from the headphones themselves, you'll get an aux cable and a USB-C charging cable. Unfortunately, there's no bag or carry case here — which is a little disappointing for a pair of $200 headphones.
Comfort
The comfort-level of the headphones is very similar to the standard Soundtrack headphones too. There's a good amount of padding in the ear cups, and generally they feel fine on the head.
The main issue with the comfort of these headphones is that they have a relatively tight clamp. You will get used to it over time, and for most it won't be too big of an issue — but it's still something to keep in mind.
Sound
The sound quality of these headphones is pretty good, which we would expect from a pair of headphones in the $200 price range. There is tuning here, so if you're an audiophile and want a natural experience, you may want to keep looking. Everyone else, however, will seriously. enjoy the sound quality on offer.
The bass response, for starters, is deep and strong, which ensures that kick drums can easily punch their way through a mix, and that bass guitars are nice and smooth. The bass extension is good, but perhaps not as deep as some other headphones. That, however, is a minor issue — bass in general still sound great here.
The mids on these headphones sound great too. They're a little scooped, but not too much — and you'll still get enough for things like vocals to sound good and for a decent amount of warmth in the low mids.
There are plenty of high frequencies on offer here, which helps make music more detailed and exciting. Cymbals sizzle nicely, while there's a good amount of vocal sibilance to help vocals stick out a little more.
The noise cancellation on these headphones is pretty good, and it'll easily cut out most traffic noise or noise from a plan engine. There's only one problem — the noise cancellation significantly changes the overall frequency response of the headphones. With noise cancellation on, bass is cut quite a bit, and the sound is generally quite a bit thinner. That's a bit frustrating, considering the fact that these headphones perform so well in other areas.
Performance
The Sol Republic Soundtrack Pro headphones connect to your device through Bluetooth 5.0, and we found that they retained a pretty good connection throughout testing.
They have a great battery life too — coming in at 32 hours on a single charge. Safe to say, these headphones till last weeks of normal use, which is always handy.
Conclusions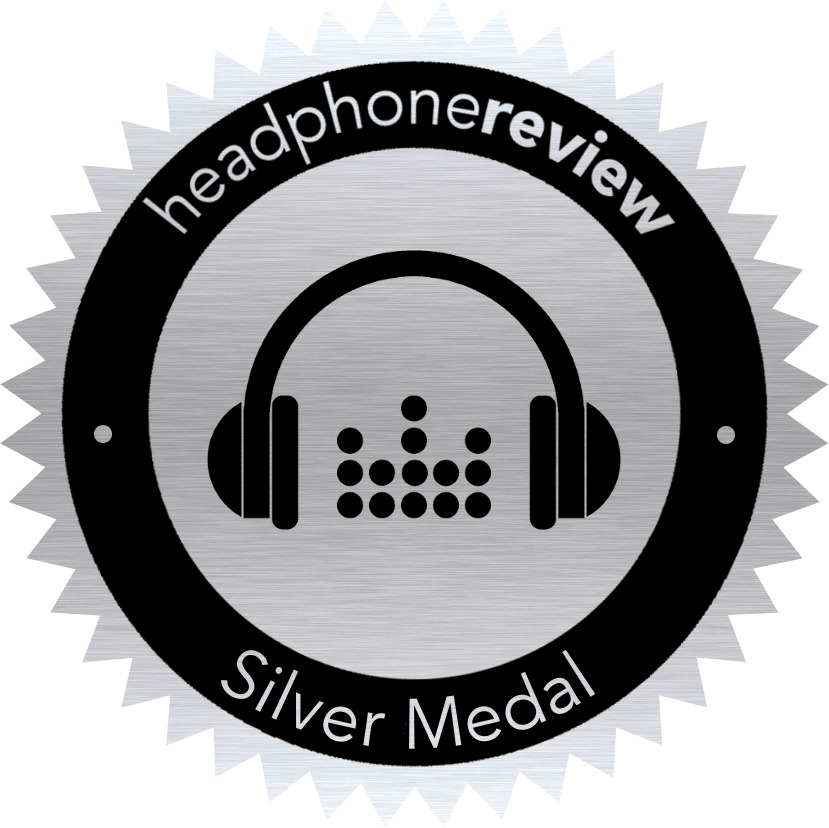 The Sol Republic Soundtrack Pro headphones have a lot going for them. They're well-designed and comfortable, plus they sound great. It's frustrating that the headphones don't sound as good with noise cancellation on — as the main reason to buy these over the standard Soundtrack headphones is the noise cancellation.
Considering the altered sound, is there are better pair of noise cancelling headphones in this price range? Well, yes. The best noise-cancelling headphones in the sub-$200 price range are the Sennheiser HD 4.50 BTNC headphones.
Still, these headphones have a lot to offer — and that's why we're awarding them the Headphone Review Silver Medal.
Frequency response
Unknown
Active noise cancellation
Yes
Driver size
40mm
Noise attenuation
Unknown
Driver type
Dynamic
On-ear controls
Yes
Design
Closed
Microphone
Yes
Sensitivity
Unknown
Earpad material
Memory Foam
Rated impedance
Unknown
Magnet material
Unknown
Total harmonic distortion
Unknown
Water resistance
No
Rated input power
Unknown
Battery life
32 Hours
Maximum input power
Unknown
Wireless distance
10m (33ft)
Wireless connection
Bluetooth 5.0
Cable length
1.2m (4ft)
Wired connection
Yes
Case type
N/A
Detachable cable
Yes
In-the-box

Headphones
Aux Cable
Charging Cable

Weight
0.65lbs
Colors
Black, Gray, Champagne