Sennheiser HD 4.50 BTNC over-ear wireless headphones review
Excellent value for money
Great sound
Buttons can be a little confusing
Sennheiser is a much-loved and well respected headphone brand, and for good reason. We reviewed the Sennheiser HD 1 headphones back in May, hailing them as the best Bluetooth headphones around, and even awarding them the Headphone Review gold medal. Now, however, Sennheiser is back with more additions to the HD series — including the new Sennheiser HD 4.50 BTNC.
The headphones are a little different than others in the HD series. While the original HD 1 headphones did offer noise cancellation as an extra feature, the Sennheiser HD 4.50 BTNC headphones are specifically built to be noise-cancelling. But are they worth the $199.95 to buy them? We put them to the test to find out.
Design
The first thing you'll notice about these headphones when you take them out of their box is their design, and they're pretty good-looking. They feature a nice black and silver color scheme characteristic of many of Sennheiser's offerings, along with the Sennheiser logo on each side of the headphones.
The build quality on the headphones is pretty good, but when you first hold them it may feel like they're a little flimsy. They're really not — if you take care of them they should last for years to come. The idea, however, is that they're light and easy to carry around — something that isn't always the case with noise cancelling headphones.
On the right ear cup, you'll find a power button, a music playback control slider, and a volume rocker. After some tinkering, we also discovered that the volume rocker doubles as a way to activate or deactivate the noise cancellation circuit, if you hold down on both buttons at once. It's a slightly confusing mixture of buttons that really could be better implemented, but once you figure out what everything does you'll get used to it.
In the box, you'll find the headphones themselves, along with an aux cable, microUSB charging cable, and a soft carry case. A hard case would have been nice to see, especially considering the portable nature of the headphones, but the soft case is certainly better than nothing.
In general, the Sennheiser HD 4.50 BTNC headphones are well-designed and should last a long time if you take care of them. They're not perfect, to be sure — the controls could be better designed, and we would have liked a hard case — but the pros definitely outweigh the cons here.
Comfort
The Sennheiser HD 4.50 BTNC don't just look good, they're relatively comfortable too. There's plenty of foam on the ear cups, and the foam is a relatively high quality memory foam too. We would have liked to see a little more foam under the headband for increased comfort on the top of the head, but by no means was it overly uncomfortable, and we were able to wear the headphones for hours at a time without too much discomfort.
Because these are noise cancelling headphones, and because of that there's a lot of attention given to sealing them up around the ear. Sennheiser has done a good job at sealing the headphones so outside noise isn't let in easily, but the trade-off is that they do get a little warm. Again, not overly so, and it's not a deal-breaker, but it still happens.
Sound
The most important thing about a new pair of headphones is how they sound, assuming they're not a total disaster in the design and comfort departments. So how do the Sennheiser HD 4.50 BTNC headphones sound? Pretty good — but there are a few things to consider.
Let's start with the bass, which is deep, powerful, and smooth. Bass-lovers will enjoy the amount of bass on these headphones, though it doesn't stray into mega bass territory — which in our opinion is a good thing. One thing is for sure — the sound profile isn't necessarily natural, and that shows in the bass perhaps more than anything else.
The midrange on the headphones is also pretty well-tuned. The Low-mids are warm and full-bodied, yet they don't become muddy or overly boosted. The high-mids are a little cut off, which is expected from the newer breed of consumer headphones, but they're not cut to the point of sounding bad, and things like vocals and guitars are still able to cut through the mix.
Part of that has to do with the fact that the high-end sounds pretty good too. We could have certainly used a bit of a boost in the high end, but in general it's pretty crisp and well-tuned.
Now, there are a few things to note about the sound of the headphones. For starters, activating the noise cancellation does have a slight impact on the sound of the headphones. When deactivated, we noticed a slight boost in the high frequencies and a little less bass oomph. The headphones sounded great both with and without noise cancellation, but in an ideal situation there wouldn't be a change to how music sounds no matter what mode the headphones are set to.
The noise cancellation here is quite good too. We found it to be a little better than that found on the Sennheiser HD 1 headphones, but still not quite as good as the Bose QuietComfort 35's.
Performance
Sennheiser lists the headphones as offering 19 hours of battery life with noise cancellation, or 25 hours without. That's not bad at all. It's not groundbreaking, to be sure, but it means the headphones should last more than a few days of normal use.
The headphones feature a standard Bluetooth 4.0 connection, which will get you 30 feet, or 10 meters, of connectivity. Your results will vary depending on things like obstacles, but we never experienced any skips or connectivity issues without straying unreasonably far from the sound source.
Conclusions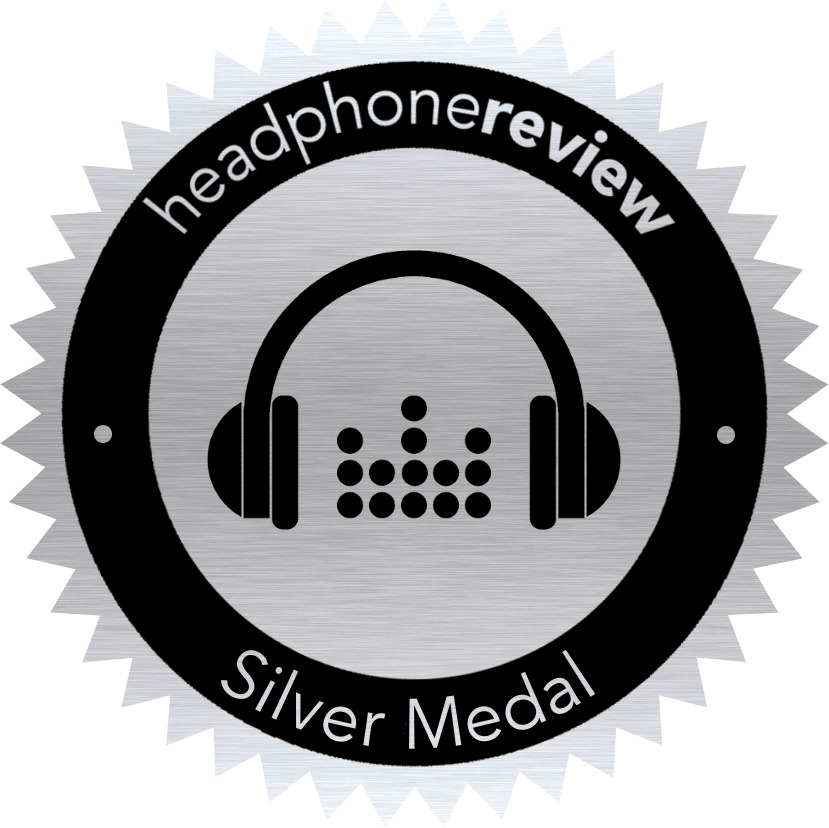 The Sennheiser HD 4.50 BTNC offer a nice design, are reasonably comfortable, and sound great. Sure, there are better noise cancelling headphones out there — like the Bose QuietComfort 35 headphones. They, however, come in at an extra $150, which is a pretty price to pay for better noise cancellation.
The best thing about these headphones is how reasonably priced they are. In fact, we think that these are the best noise cancelling headphones for $200 or less — and because of that, we've awarded them the Headphone Review Silver Medal.
Frequency response
18Hz – 22kHz
Active noise cancellation

Yes
Driver size
Unknown
Noise attenuation
Unknown
Driver type

Dynamic
On-ear controls
Yes
Design

Closed
Microphone
Yes
Sensitivity
113dB
Earpad material
Memory foam
Rated impedance

18Ω
Magnet material
Unknown
Total harmonic distortion

<0.5%
Water resistance
No
Rated input power

Unknown
Battery life
19 hours with noise cancellation

25 hours without noise cancellation

Maximum input power

Unknown
Wireless distance
10m (33ft)
Wireless connection

Bluetooth 4.0
Cable length
1.2m (4ft)
Wired connection

Yes, 3.5mm
Case type
Soft case
Detachable cable

Yes
In-the-box

Headphones
Soft case
Aux cable
MicroUSB cable

Weight
238g (8.4oz)
Colors
Black