PSB M4U 8 over-ear noise-cancelling headphones review
Great sound quality
Relatively comfortable
Noise cancellation is fine but not amazing
PSB Loudspeakers has been building speakers since the 1970s, but in recent times the company has been expanding — largely to other audio products like headphones like the new PSB M4U 8 headphones.
Considering PSB is such a respected company, we have high hopes for the headphones. But do they deliver? We put the PSB M4U 8 headphones to the test to find out.
Design
The PSB M4U 8 headphones are relatively big and bulky, but as we know is often the case with headphones that are bulky, that could also mean that they're comfortable and good for things like long flights. Indeed, a lot of the bulk from the headphones seems to come from padding both on the ear cups and on the headband.
The headphones themselves are a sleek all-black color with chrome accents, and it's a pretty good look. On the right ear cup, you'll get a number of different controls. There's a Bluetooth button on the top of the ear cup, along with a volume rocker and a switch to turn the headphones on and to activate noise cancellation. You'll also get a fast forward and rewind control, which doubles as a button to take calls or hang up. At the bottom of the ear cup, there's a MicroUSB port — which is very disappointing to see. It's 2019, and there's no excuse to not be using USB-C. On each of the ear cups there's also an aux port, which means you can connect through a wired connection using either of the two ear cups.
Despite the bulk, the headphones aren't overly heavy. Part of that is due to the fact that the headphones are largely built from plastic. Thankfully, they still don't feel too cheap, and they have metal where it counts. They can also fold up pretty nicely, which is helpful for portability — and to further aid in that, they come with a nice carry case. Along with the case, you'll also get an extra set of ear pads, a cleaning cloth, a MicroUSB charging cable, an aux cable, a 1/4-inch adapter, and an airplane adapter. Safe to say, the headphones come with everything you might need — which is very nice to see.
Comfort
The padding in the headphones does ultimately translate into a very comfortable listening experience. Around the ears, the headphones are plush and feature a nice clamp. The clamp generally isn't too tight or loose, which is always helpful — though it does mean that there's a little more pressure on the headband. Because of that, if the headphones do get uncomfortable, it'll likely be on the top of your head.
We think the headphones are comfortable enough for long listening sessions, including during long-haul flights. They're not as overly comfortable as headphones like the Bose QuietComfort 35 headphones, but they still have a lot to offer in the comfort department.
Sound
Because the headphones are built by a company like PSB, you would expect them to sound good — and thankfully, they sound very good.
These days, it's pretty common for headphone manufacturers to go overboard with low-end response, but PSB hasn't fallen into that trap. In fact, we would argue that the bass response on the headphones is a little laid-back — and it could be slightly more present than it is. That's not to say that the headphones lack bass. They don't — but mega-bass fans should keep looking because these tend towards sounding more natural.
The midrange on the headphones is pretty well tuned. There's a solid amount of warmth in the low mids, while the high mids are natural and pleasant without sounding like an AM radio.
The high end is where the headphones really shine. Sound is generally clear and detailed, helping make the headphones sound exciting and dynamic — though in this price range we do think that you can get headphones that do even better in that regard.
The PSB M4U 8 headphones also offer noise cancellation, and they're pretty good at cancelling outside noise — though again, industry leaders are better. If noise cancellation is what's truly important to you, then we still recommend headphones from Bose or Sony — but if you want a pair of great-sounding headphones and don't care all that much about the noise cancellation, the it'll be a nice added bonus.
Performance
The PSB M4U 8 headphones connect to your listening device through an undisclosed version of Bluetooth, and with them you should get a listening range of up to 10 meters, or 33 feet.
When it comes to battery life, the headphones offer up to 15 hours, which is fine, but not great. It should be enough for most long-haul flights if you make sure to charge up before you go, but if you listen to music for hours on end, you'll need to remember to charge the headphones relatively regularly.
Conclusions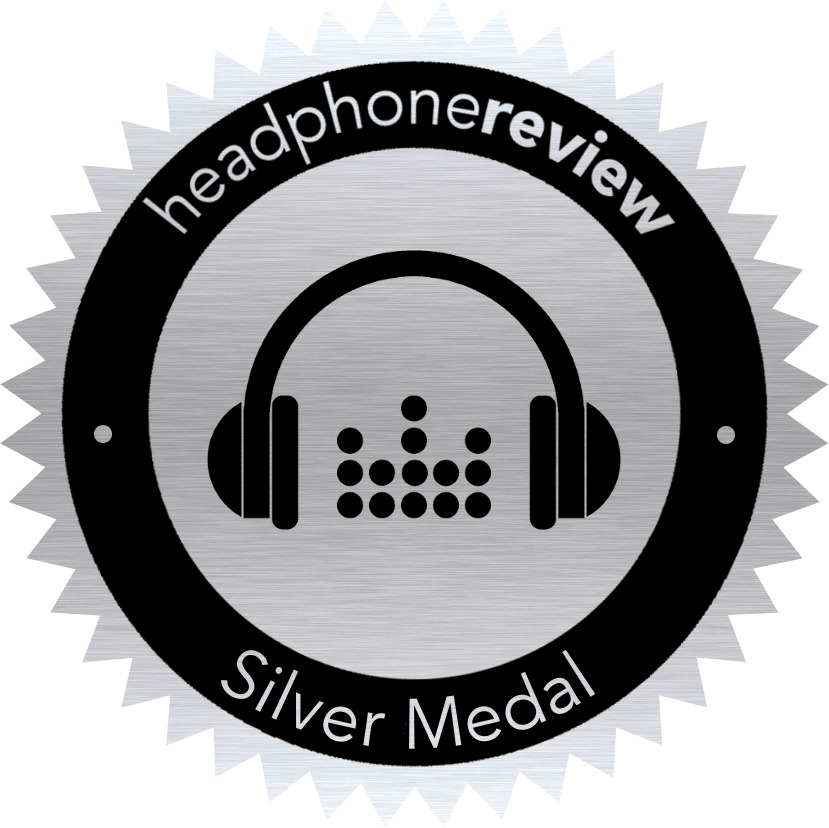 The PSB M4U 8 headphones have a lot going for them. They're not the best headphones for noise cancellation by any means — but they sound a whole lot better than the likes of the Bose QuietComfort 35 headphones. In other words, it's a matter of priority — if you want great-sounding headphones that happen to have noise cancellation, then these are a decent option, but if you want decent-sounding headphones that have excellent noise cancellation, then it's worth looking into the Sony WH-1000XM3 headphones. Ultimately, if it's great all-around headphones that you want, then we recommend going for the Sony option — as they have a much better battery life and noise cancellation, despite sounding slightly worse.
Because of their excellent sound quality and good noise cancellation, we've awarded the PSB M4U 8 headphones the Headphone Review Silver Medal.
Frequency response
10Hz – 20kHz
Active noise cancellation
Yes
Driver size
40mm
Noise attenuation
Unknown
Driver type
Dynamic
On-ear controls
Yes
Design
Closed
Microphone
Yes
Sensitivity
Unknown
Earpad material
Memory foam
Rated impedance
32Ω
Magnet material
Unknown
Total harmonic distortion
<0.5%
Water resistance
No
Rated input power
Unknown
Battery life
15 Hours
Maximum input power
30mW
Wireless distance
10m (33ft)
Wireless connection
Bluetooth
Cable length
1.2m (4ft)
Wired connection
Yes
Case type
Hard case
Detachable cable
Yes
In-the-box

Headphones
Carry case
MicroUSB charging cable
Ear pads
Cleaning cloth
1/4-inch adapter
Airplane adapter

Weight
342g (12oz)
Colors
Black