Master & Dynamic MW65 over-ear noise-cancelling headphones review
Excellent sound quality
Very comfortable
Beautiful design
Master & Dynamic has been one of the top headphone brands to follow over the past few years, and for good reason. Not only are its headphones beautifully-designed, but they also sound great. But there's been one thing missing from Master & Dynamic's lineup — noise cancellation. Now, Master & Dynamic ic finally changing that with the new Master & Dynamic MW65 over-ear noise-cancelling headphones.
In a world with the Bose QuietComfort 35 II headphones and Sony WH-1000XM3 headphones, however, the $500 MW65 headphones have a ton of competition. Are they truly worth the money? Or should you save your cash and go for something else instead? We put the Master & Dynamic MW65 headphones to the test.
Design
Master & Dynamic has long offers its own, unique design sensibility, and the Master & Dynamic MW65 headphones represent the continuation of that vision. The headphones offer a nice, classy design, and they're clearly built from premium materials — which is a nice touch in ensuring that the headphones last for a reasonable amount of time.
The headphones are available in a few different colors, including Silver Metal/Brown Leather, and Gunmetal/Black Leather. Both colorways look great, but we're reviewing Black Leather variant.
On the left ear cup, you'll get a power switch and an aux port. You'll also get a button to control the different amounts of noise cancellation. On the right ear cup, you'll get three buttons for volume control and playback control. All of the controls on the headphones are in distinctive locations and easy to feel your way around, which is always helpful. On the bottom of the right ear cup, there's also a USB-C port for charging. We really appreciate Master & Dynamic adopting USB-C here — it's 2019, and anyone not using USB-C is behind the times.
Master & Dynamic has also managed to make the MW65 headphones a little lighter than the previous-generation MW60 headphones, without making for a cheaper overall look and feel. We really appreciate that — after all, you might be using the headphones for things like long-haul flights, so a lightweight feel makes for a more comfortable experience.
In the box, you'll get a range of premium accessories, including a USB-C cable with a USB-A to USB-C adapter, and an aux cable. There's also a nice carry bag. We wish Master & Dynamic would have included a more robust hard case, but the included bag is still relatively nice.
Comfort
The original Master & Dynamic MW60 headphones were pretty darn comfortable — and thankfully the Master & Dynamic MW65 headphones continue that tradition, even managing to get a little more comfortable too. There's plenty of padding in the ear cups and in the headband, ensuring that the headphones remain comfortable for long periods of listening time.
The headphones are also very light, which helps in the comfort department too. We found that it was easy to use the headphones for hours on end without the headphones getting uncomfortable.
Sound
Perhaps the best thing about the Master & Dynamic MW65 headphones is how they sound — they sound awesome. Of course, that's to be expected from a pair of $500 headphones — but these headphones really take great sound to the next level. We, in fact, would argue that they're some of the best-sounding wireless headphones out there.
Let's start with the bass, which is well-tuned and heavy, without going over the top by any means. Kick drums are able to punch through a mix, while bass guitars feel solid and thick. These headphones certainly aren't for bassheads — but those that want a more nuanced and natural sound will love the bass response on offer here.
The mids are very well-tuned. Low mids are warm while high mids are present enough to easily hear vocals and guitars.
The high-end is perhaps the best thing about the sound of these headphones. You'll get a ton of clarity and detail, ensuring you hear everything you need to.
The noise cancellation on these headphones is fine, but not incredible. Other offerings from Bose and Sony do noise cancellation a little better. That's not to say it's bad — we used the headphones on a flight and found that they were more than adequate to cut out much of the engine hum, but they don't cut everything out like some others do.
Performance
The Master & Dynamic MW65 headphones connect to your listening device through Bluetooth 4.2, however Master & Dynamic claims that it's able to get a larger range of 20 meters, or up to 65 feet. We found that the headphones generally retained a good connection throughout listening, without running into any major skips or jumps.
The battery life on the headphones sits in at 24 hours, which is pretty good. It's not incredible — many over-ear headphones come in at 30 hours or more — but 24 hours should still be more than enough for most.
Conclusions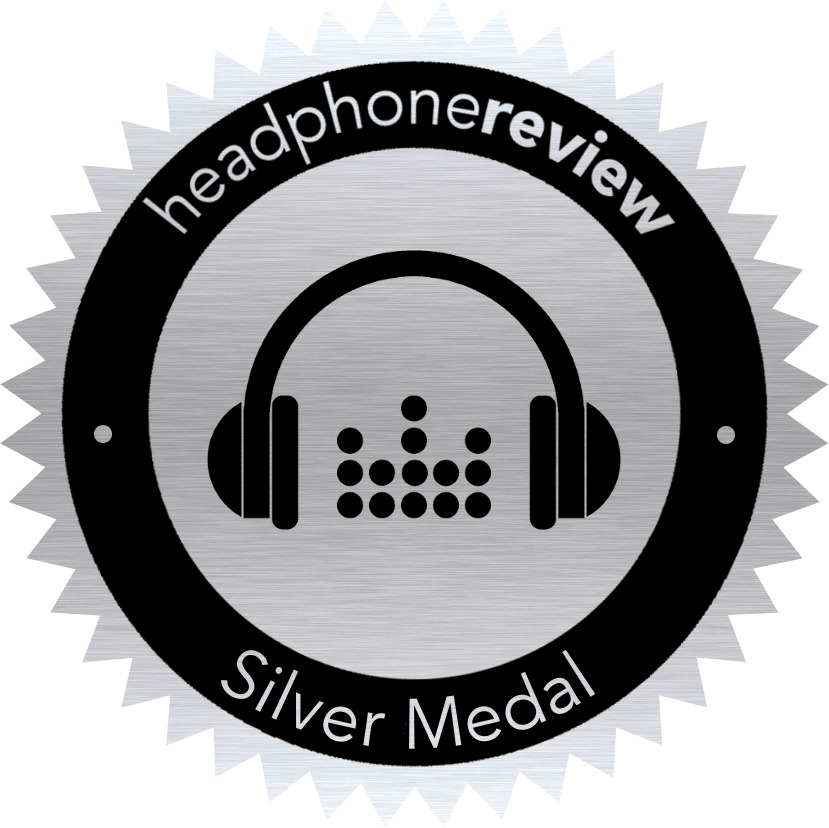 Master & Dynamic has once again hit a real home run with the Master & Dynamic MW65 headphones. These are arguably the best-sounding wireless headphones out there, plus they're beautifully-designed and super comfortable too. Sure, the price is high, but if you have the cash and want a pair of great-sounding headphones, these are absolutely the way to go.
Of course, it's important to note the alternatives. If you're buying headphones for their noise cancellation, then it's worth going for the Sony WH-1000XM3 headphones instead — but if you're looking for a top-level sound and a comfortable fit, these are the headphones to get.
Because of their excellent sound quality, comfortable fit, and beautiful design, we're awarding the Master & Dynamic MW65 headphones the Headphone Review Silver Medal.