JBL Everest 710GA over-ear smart headphones review
Excellent sound quality
Highly comfortable
Our headphones are getting smarter. As digital assistants like Alexa and Google Assistant become the new way to interact with much of our digital lives, they're being built straight into things like smart home products — and headphones. Like, for example, the new JBL Everest 710GA headphones.
The headphones are only the latest in a line of excellent value-for-money cans from JBL, and we expect that they'll perform pretty well. But are they worth the $250 price tag? We put the JBL Everest 710GA headphones to the test to find out.
Design
The JBL Everest 710GA headphones look pretty much like any other pair of JBL headphones, but that's not necessarily a bad thing. The headphones are available in two colors — a dark gray and a light gray, and we're reviewing the light gray pair.
The left ear cup is a little bare when it comes to features, only including a MicroUSB charging port. On the right ear cup, on the other hand, you'll find an aux port, playback controls, volume controls, and so on.
Overall, the headphones look quite nice. They're sleek, yet fun, and while they are over-ear, they're not overly bulky or heavy. They are built almost solely with plastic, though they still don't feel cheap or  like they could break easily. All these things are pretty much what we've come to expect from JBL — but they're still important to note.
Of course, one of the main reasons to buy these headphones is that they work with Google Assistant, when paired with a compatible Android phone. All you need to do to activate Assistant is tap and hold the left ear cup, and we found that setting up and using Google Assistant with the headphones was very simple. It's a great feature, and one that we hope more headphone manufacturers introduce as time goes on.
In the box, apart from the headphones themselves, you'll find a MicroUSB charging cable, an aux cable, and a nice, sturdy hard case. We really appreciate JBL including a case like this, even if its to be expected of a high-end line like the JBL Everest line of headphones.
Comfort
JBL seems to have really stepped up its attention to comfort in the past few years, and the JBL Everest 710GA headphones are no exception to that rule. As mentioned, the headphones are quite light, which bodes well in the comfort level.
At first glance it seems as though the headphones may not have enough padding under the headband, but because of the fact that they're so light, it didn't seem to be much of an issue. In the end, a little more padding would have been nice in the headband, but it wasn't too much of an issue. Then there's the comfort of the ear cups, and we have no complaints with them. There's plenty of padding in the ear cups, and the clamp on the headphones isn't too tight, making for a generally comfortable experience.
Sound
In the end, perhaps the most important thing to consider about these headphones is the sound quality, and thankfully they sound pretty good.
For starters, the bass response on these headphones is relatively focused and nice-sounding. It's not over-the-top, like many other headphones boast these days, but it's still strong enough to allow kick drums and bass guitars to shine through a mix. We do wish the bass response extended a little deeper than it currently does, but it's a small complaint.
The mid range is quite well-tuned. While the low-mids are a little more laid-back than we would have liked, the high-mids are clear and precise. Vocals shine through without sounding like an AM radio, which is always helpful.
The high end also boasts a ton of clarity and detail for wireless headphones in this price range, which is a good thing. Cymbals were shimmery and defined, while the sibilance from vocals was easily heard. We really appreciated that quality here — often wireless headphones do away with clarity.
Apart from frequency response, the headphones offer a relatively good soundstage, and while not too much noise was let in, it's important to keep in mind that these headphones aren't specifically noise cancelling, so you will get some outside noise.
Performance
These are wireless headphones, and as such how they perform is an important consideration to make. Thankfully, the headphones perform pretty well. When it comes to battery life, the JBL Everest 710GA headphones come in at 25 hours, which is pretty good — though not groundbreaking. The headphones connect to your listening device through Bluetooth 4.2, and as such you'll a range of up to 10 meters, or 33 feet. We never experienced any jumps or skips when the headphones were within range and without too many obstacles.
Conclusions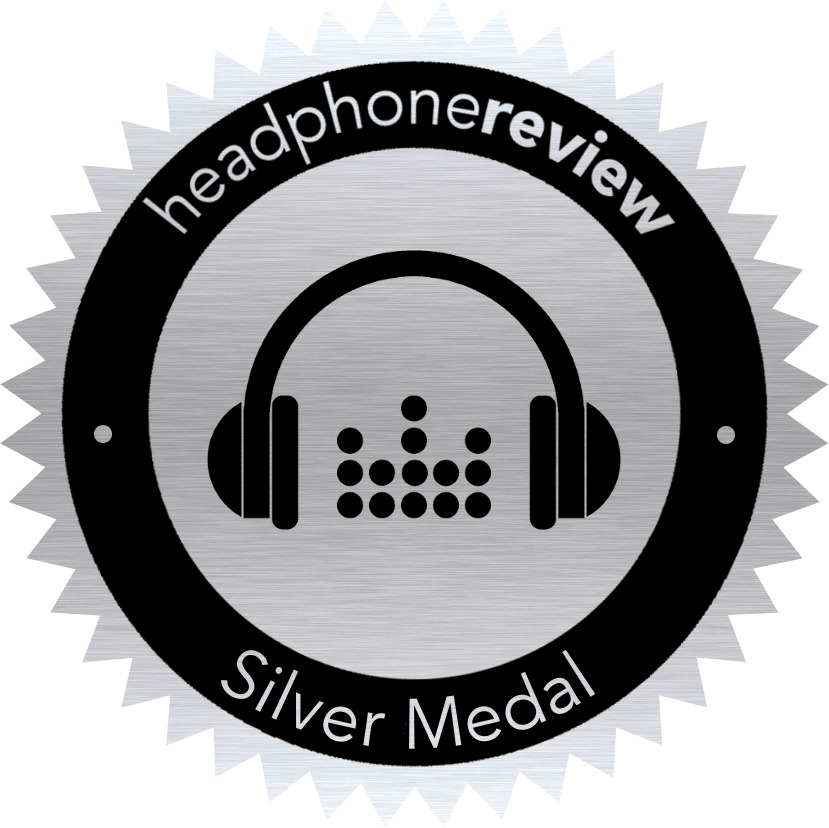 Once again, JBL has done a great job, and we definitely recommend the JBL Everest 710GA headphones to those looking for a great pair of wireless headphones and who like the idea of Google Assistant support at the tap of a finger.
But are there any better alternatives? Well, there are definitely some other options. For example, the Audio Technica ATH-WS990BT Solid Bass headphones offer a slightly different sound quality along with a sleeker design, though they don't work with Google Assistant. Another great option is the B&O Play Beoplay H4, which is a great option for those that want to save a little cash.
Safe to say, the JBL Everest 710GA headphones are an excellent option for those looking for great-sounding headphones with a smart twist. Because of their value, we've awarded the headphones the Headphone Review Silver Medal.
Frequency response
10Hz – 22kHz
Active noise cancellation

No
Driver size
40mm
Noise attenuation
Unknown
Driver type

Dynamic
On-ear controls
Yes
Design

Closed
Microphone
Yes
Sensitivity
96dB
Earpad material
Memory foam
Rated impedance

32Ω
Magnet material
Unknown
Total harmonic distortion

Unknown
Water resistance
No
Rated input power

Unknown
Battery life
25 Hours
Maximum input power

Unknown
Wireless distance
10m (33ft)
Wireless connection

Bluetooth 4.2
Cable length
1.2m (4ft)
Wired connection

Yes
Case type
Hard case
Detachable cable

Yes
In-the-box

Headphones
Hard case
MicroUSB cable
Aux cable

Weight
264.5g (9.33oz)
Colors
Dark gray, light gray