Bowers & Wilkins PX7 over-ear headphones review
Excellent sound quality
Lightweight and comfortable
Good noise cancellation
Bowers & Wilkins has long been known for its ultra high-end speakers, but in recent years it has been making some stellar headphones as well. Some of the latest of these new models include the Bowers & Wilkins PX7 noise-cancelling headphones, which aim to take on the likes of Bose and Sony in the premium noise-cancelling space.
But do the headphones succeed in their mission? At $349.99, their not necessarily cheap — but they are direct competitors to other high-end noise-cancelling headphones. We've been testing them for a few weeks now to see exactly how they perform.
Design
The Bower & Wilkins PX7 headphone may not be the flashiest headphones out there, but they still offer a nice design that's sure to look right at home next to a laptop, tablet, or anything else you take on the road with you when you travel.
The headphones seem to be built with relatively premium materials, but a little more metal in the build might have been nice. The headphones are built with a carbon fibre frame that's both light and strong, so they should be able to withstand most of the day to day abuse that you can throw at them.
The premium materials extend into other parts of the build too. The ear cups and headband feature a high-end memory foam, and it's pretty easy to adjust the fit of the headphones.
On the left ear cup, you'll get a button to control the noise-cancellation level — while on the right is where you'll get a power switch, volume and control buttons, and a USB-C port. We're glad Bowers & Wilkins went for a USB-C port here.
In the box, apart from the headphones, you'll get a nice hard case along with a charging cable and an aux cable to use the headphones in wired mode. It's a nice selection of accessories, though a flight adapter might have been nice.
Comfort
The fact that there's little metal in the build of the headphones is helpful for comfort too. The carbon fiber composite used here helps make for a light build — and that helps ensure that they're comfortable. It's also helpful that the headphones offer memory foam in the ear cups and headband, and means that they'll remain generally comfortable even during long-haul travel.
Generally, Bowers & Wilkins have done a great job at ensuring these headphones are comfortable — and that's good news considering the fact that they're largely traveling headphones.
Sound
As mentioned, Bowers & Wilkins has experience when it comes to building high-end audio products, and the headphones are no exception to that rule. The Bowers & Wilkins PX7 headphones offer a relatively balanced sound that should appeal to anyone who wants natural audio.
For starters the bass response on the headphones is think and deep, making for kick drums that easily punch through a mix, and bass guitars that are smooth and present. It doesn't go over the top either — which is always helpful.
The midrange on these headphones sounds good too — though it's not the most natural out there. While there is a decent amount of warmth in the low miss, there seems to be a slight cut in the high miss. That said, things like vocals and guitars still cut through the mix decently well, which is nice.
High end is one of the best things about these headphones. There's plenty of detail and clarity to go around, making for an exciting sound no matter what you're listening to.
Of course the noise cancellation is important to, and it's pretty good here. There are actually a number of different tiers of noise cancellation, allowing you to tweak the settings to your preference. There are other smart features too — like the fact that if you press and hold the noise cancellation button for two seconds, it'll activate ambient mode.
The noise cancellation tech is quite good here, and should make it easy to cut out most of what's going on around you.
Performance
The Bowers & Wilkins PX7 headphones offer a battery life of up to 30 hours, which is very impressive — and it includes being able to use noise cancellation. With noise cancellation turned off, the headphones will last even longer.
The headphones also connect to your listening device through Bluetooth, and you'll get a listening range of up to 10 meters, or 33 feet. They support standards like AptX Adaptive too, which should help make for clearer audio overall.
Conclusions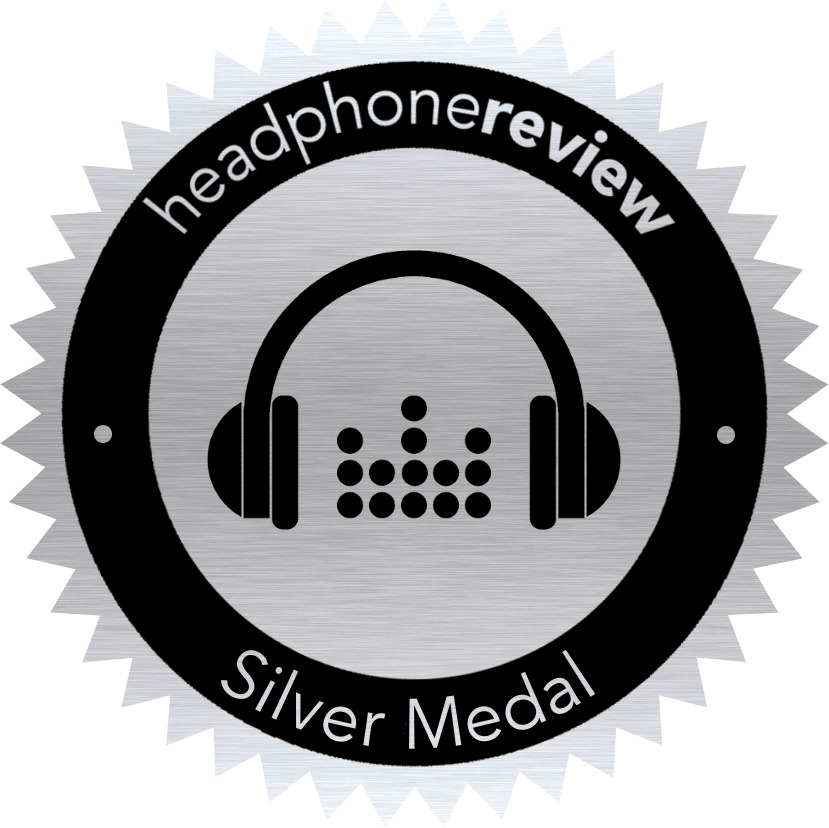 The Bowers & Wilkins PX7 headphones are among the best noise-cancelling headphones out there. They offer an excellent sound-quality, a comfortable fit, and nice design, making them really the whole package for those looking for great travel headphones.
But are they the best out there? Well, not quite. The headphones have a lot to offer, but in our view the Sony WH-1000XM3 headphones are slightly more well-rounded, and offer a slightly more natural sound-quality. They're really the headphones to beat in this category, and it's going to take a lot to beat them.
That said, these headphones still have a ton to offer — and because of that, we've awarded them the Headphone Review Silver Medal.
Frequency response
Unknown
Active noise cancellation
Yes
Driver size
43mm
Noise attenuation
Unknown
Driver type
Dynamic
On-ear controls
Yes
Design
Closed
Microphone
Yes
Sensitivity
Unknown
Earpad material
Memory Foam
Rated impedance
Unknown
Magnet material
Unknown
Total harmonic distortion
Unknown
Water resistance
No
Rated input power
Unknown
Battery life
30 Hours
Maximum input power
Unknown
Wireless distance
10m (33ft)
Wireless connection
Bluetooth
Cable length
N/A
Wired connection
3.5mm
Case type
Hard case
Detachable cable
Yes
In-the-box

Headphones
Hard case
Charging Cable
Aux Cable

Weight
Unknown
Colors
Black