Mackie MP-240 in-ear monitors review
Good sound quality
Great design
Nice selection of accessories
Could be more flexible
A little expensive
Mackie may not be best-known as a headphone-maker, but it looks like it may be trying to change that. Just recently, the company launched the new MP-series of headphones, headed by the Mackie MP-240 in-ear monitors — which are aimed specifically at performers looking for a great pair of headphones for on-stage use.
But the Mackie MP-240 in-ear monitors aren't exactly cheap. They come in at $200 — so you'll want to make sure you're getting your money's worth when you buy. Are you? We put them to the test to find out.
Design
When you first open the box for the Mackie MP-240 headphones, you'll be greeted with a plethora of professional-looking accessories that show that Mackie means business here. The headphones themselves are a sleek black plastic, but the plastic is nice and strong, and shouldn't break unless you make an effort to break it.
Each of the units features Mackie's logo, along with an over-ear cable hook that extends out from the top of the unit. That cable is in a pretty good spot, but it's also a little flexible, so it can fit your ear shape better if you so choose. The cable does feature plastic shielding, but it's also a high-quality plastic that doesn't seem like it would break easily. The cable is detachable, which is a very nice addition and means that if the cable breaks you can replace it easily.
In the box, there's everything you'll need. Apart from the headphones themselves, there's a nice, rugged case with a latch that is big enough to hold both the headphones and any accessories you might need. Speaking of accessories, there's a 1/8-inch to 1/4-inch adapter, as well as a ton of different ear tips — three pairs of memory foam tips, three pairs of dual flange tips, and three pairs of standard gel tips. It's a nice selection.
In general, Mackie has done a pretty good job at designing the Mackie MP-240, and we love the fact that so many accessories are included.
Comfort
Because there are so many different types and sizes of ear tips, it's pretty easy to find a comfortable fit — despite the fact that the arm, which goes into your ear canal, is a little bigger than you might find on other in-ear headphones.
At first glance, it can seem like the ear hook is a little strangely positioned, but once you get used to the headphones you'll fine that its really in the perfect spot. Instead of the headphones simply slotting into your ear, you'll have to kind of twist them in — which helps ensure that they stay firmly in place.
The headphones are generally comfortable for long listening sessions, though after a few hours you might find that your ears need a break. This isn't necessarily the fault of Mackie — we find it to be a fact of all in-ears.
Sound
In the end, what really matters is how these headphones sound — and thankfully, they sound pretty good — plus they can get seriously loud, which, depending on the music you play, may be important. The headphones feature "dual hybrid" drivers, which basically means they have one dynamic driver and one balanced armature driver. The result? A pretty powerful sound — though one that's better suited to playing on stage than everyday listening.
The bass response on these headphones is pretty good. There's plenty of oomph for kick drums and bass guitars, but it's not boosted too high so as to create that "megabass" effect that some consumer headphones go for these days. We like that.
The mid-range is pretty well-tuned. The low mids offer plenty of warmth, though they're not necessarily very boosted, while the high mids start to get a bit of a boost that extends into the lower highs. There's a good reason for this boost — it helps cut through a loud environment better, resulting in better monitoring.
The highs, as mentioned, have quite a bump in their lower frequencies — something that might be needed from in-ear monitors, but not necessarily for casual listening headphones. There's plenty of detail and clarity in the high-end, which is good, and we were happy with the high-end extension on offer here.
Because the headphones are built for on-stage use, noise attenuation is an important factor to consider. Mackie says that you can get "up to 40dB" of noise attenuation, but it will vary a lot depending on the ear tips that you go for. In general, the memory foam tips are slightly better at creating a seal, which results in more noise attenuation. We found that the headphones were pretty good at blocking out outside noise, but you'll still be able to hear a traces of a lot of what's going on.
In general, the Mackie MP-240 in-ear monitors sound good, especially for stage use. There's plenty of bass for things like kick drums, and a nice boost in the highs to help improve the monitoring in a noisy environment.
Conclusions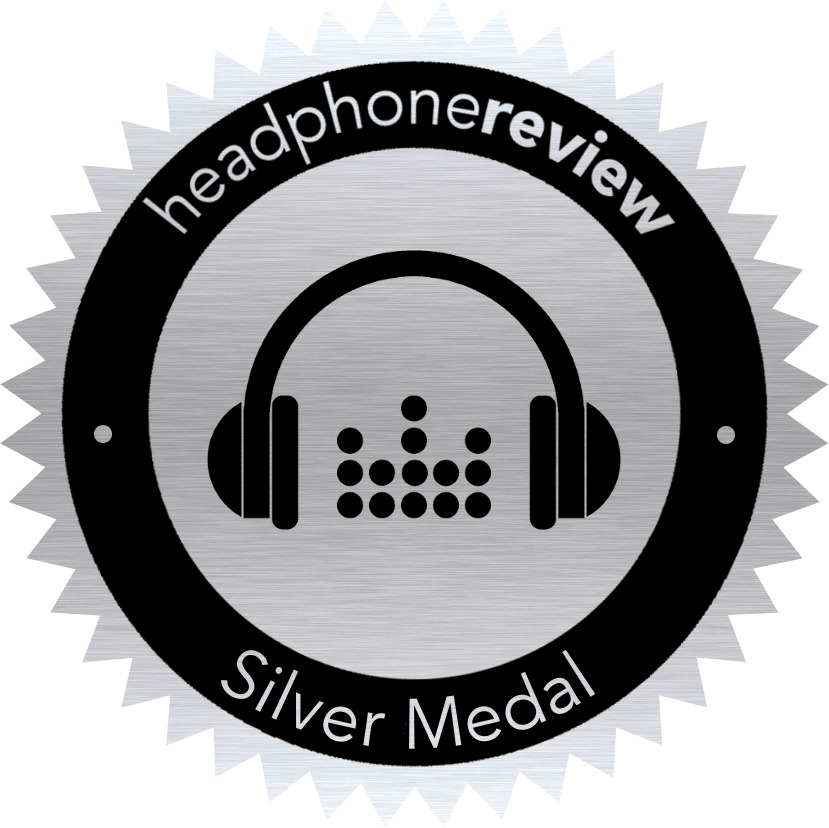 The Mackie MP-240 in-ear monitors have a lot to offer. They're pretty well-designed, generally comfortable, and they sound good too. They're not cheap — at $200, there are plenty of in-ear monitors that come cheaper. But if you do decide to take the plunge, and spend the cash, we don't think you'll regret it.
In fact, because of their excellent quality, we're awarding the Mackie MP-240 in-ear monitors the Headphone Review Silver Medal.
Frequency response
20Hz – 20kHz
Active noise cancellation

No
Driver size
Unknown
Noise attenuation
Up to 40dB
Driver type

Hybrid (dynamic and balanced armature)
In-line controls
No
Design

Closed
Microphone
No
Sensitivity
 108dB
Eartip material
Memory foam, gel
Rated impedance

16Ω
Magnet material
Unknown
Total harmonic distortion

Unknown
Water resistance
No
Rated input power

Unknown
Battery life
N/A
Maximum input power

20mW
Wireless distance
N/A
Wireless connection

No
Cable length
1.5m (5ft)
Wired connection

Yes
Case type
Hard case
Detachable cable

Yes
In-the-box

Headphones
Hard case
Memory foam tips (3 pairs)
Gel tips (6 pairs)
1/8″ – 1/4″ adapter

Weight
30g (1.12oz)
Colors
Black