Google Pixel buds review
Classy design
Comfortable fit
Good sound quality
Battery life is a little short
Headphones are getting smarter. First there was wireless connectivity, then the addition of noise cancellation, then smart controls and integration with digital assistants. With tech companies like Apple and Google getting into headphones, smart features are becoming event more common — and that's perfectly embodied in the new Google Pixel Buds.
The original Google Pixel Buds were solid headphones, but they were aimed at competing with the AirPods — despite the fact that they weren't truly wireless. Now the company is trying again. The new Google Pixel Buds offer true wireless connectivity, a unique design, and deep integration with other Google products.
How do they perform? We put the Google Pixel buds to the test to find out.
Design
The new Google Pixel buds offer a different design compared to their predecessors — and that's a good thing. There's a nice
The earbuds are really small. They have a round face, which doubles as a touch surface, and a small arm that extends into your ears, along with a small hook to keep them safely in place. They're available in a few colors too — matching Google's other current hardware products. We're reviewing the white model, and they look nice.
The charging case is very small too. It opens at the top, and closes with a magnet, keep it closed in your pockets. On the bottom, there's a USB-C port, along with a button on the back for pairing the buds with a new phone. It's sleek and stylish, and should fit in most pockets. It also supports wireless charging, which is a nice touch.
Pairing the Pixel buds is an absolute breeze, though it may be easier or more difficult depending on which phone you have. Because I'm a tech reviewer, I had a number of phones lying around to test with. The best phones to use the buds with are Google's own Pixel phones, where the Pixel Buds settings are built into the operating system. As a result, you can simply open up the case, and you'll get a notification asking if you want to pair the buds. You'll then run through settings and how to use the buds, and you can link them with Google Assistant.
They work well on other Android phones too. You'll have to download a separate app to take full advantage of them. You can also use the Buds with an iPhone, and they'll even pause music when you take them out of your ears. You can't, of course, use Google Assistant with them.
The controls on the Pixel Buds are pretty intuitive. Each bud has a touch surface that you can use to swipe back and forth to control playback and volume, and it's easy to get used to those controls. Plus, the absence of a real button means you don't have to push them into your ears to control them, which is a nice touch.
In the box, apart from the earbuds and the charging case themselves, you'll also get three sizes of ear tips and a charging cable. The cable is USB-A to USB-C, and it would have been nice to have a standard USB-C cable, but that's really nit-picking.
Generally speaking, the Google Pixel Buds look great, and pair very easily, especially on an Android phone.
Comfort
Because the Pixel Buds are so small and compact, they're also pretty comfortable.
But the comfortable fit extends beyond the buds simply being small. They're also some of the lightest earbuds around, meaning that at times, you can forget that they're even there. That's not hyperbole either — these are some of the most comfortable true wireless headphones out there.
Sound
So the headphones are well-designed and comfortable — but how do they sound? Well, they sound great. Like, among the better-sounding true wireless headphones out there.
Despite the small size, the Google Pixel Buds offer a good amount of bass response, with kick drums offering a deep and punchy feel, and bass guitars sounding smooth and strong. A little more bass extension might have been nice, but there's still certainly enough bass for most.
The mid range is pretty well-tuned too. There's a nice, warm low-mid response, with a present high-mid response, Google could have gone for a slightly trendier sound with a more scooped high-mid response, but I prefer the flatter sound-quality on offer here.
There's a good amount of detail and clarity in the high-end. You won't get the same detail as you would a pair of wired headphones, and as in the bass, a little more high-end extension would have been nice. That said, highs aren't necessarily lacking by any means.
There are a few features missing that might have been nice. The first is noise-cancellation, but that's normally a feature that's reserved for more expensive true wireless buds. The other could still come in a software update, and it's the ability to tweak the EQ. The frequency response here is a good default, but some might like to change it a little.
Performance
The Google Pixel Buds connect to your listening device through Bluetooth 5.0, and we found that they retained an excellent connection throughout testing. That was especially true on Android phones.
The battery life on the headphones is fine, but not spectacular. You'll get five hours of basic listening time, but the charging case gets you an extra 19 hours, which isn't bad. I'm not sure many people listen to their buds for more than five hours at a time anyway, but when you compare raw numbers, you'll get a higher battery life on many other models.
Conclusions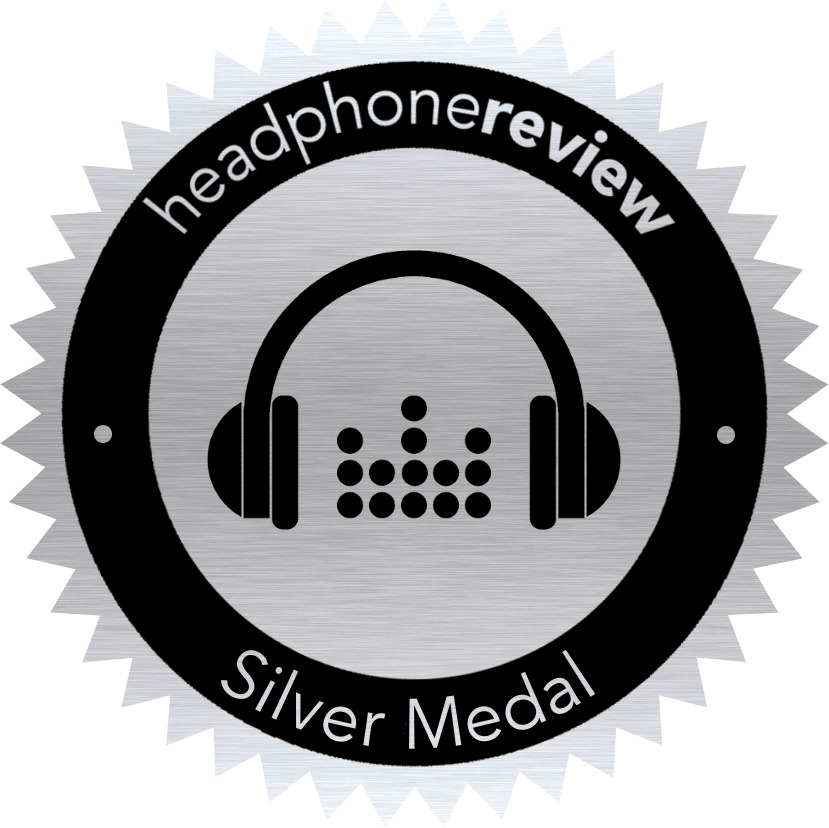 Google has hit the ball out of the park here. The new Google Pixel Buds aren't perfect — but for Android users, they're pretty close. The buds are comfortable and small, sound good, and offer a relatively sleek design.
That said, depending on what's important to you, there may be better options. For example, the Master & Dynamic MW07 Go headphones sound a little better, though they're also a little more expensive.
Part of what makes this new generation of smart headphones so great is the fact that they connect so well and support features like Google Assistant. But that also means that the Pixel Buds aren't necessarily the true wireless headphones for everyone. If you're an iPhone user, for example, while these are good, you should consider just buying AirPods. That's because you'll get those smart features, like Siri support.
That said, if you're an Android user, and want tight integration with features like Google Assistant, these are the headphones to buy. And, because of their excellent quality, we're awarding them the Headphone Review Silver Medal.
| Store | Price |
| --- | --- |
| | $179.99 |
| Google | $179 |
Frequency response
Unknown
Active noise cancellation
No
Driver size
12mm
Noise attenuation
Unknown
Driver type
Dynamic
On-ear controls
Yes
Design
Closed
Microphone
Yes
Sensitivity
Unknown
Eartip material
Silicone
Rated impedance
Unknown
Magnet material
Unknown
Total harmonic distortion
Unknown
Water resistance
IPX4
Rated input power
Unknown
Battery life
5 Hours (+19 Hours)
Maximum input power
Unknown
Wireless distance
10m (33ft)
Wireless connection
Bluetooth 5.0
Cable length
N/A
Wired connection
No
Case type
Charging Case
Detachable cable
No
In-the-box

Headphones
Charging Case
Charging Cable

Weight
66.7g
Colors
Clearly White, Oh So Orange, Quite Mint, Almost Black