GoNovate Gemini true wireless earbuds review
Decent connectivity
Amazing value for money
True wireless headphones are still in their infancy, and as such there are still some quirks being worked out. For starters, they're generally a little too big to properly stay in your ear, so the fear of them falling out and into a water drain is a real issue. One company, however, claims it has the smallest true wireless earbuds on the market. Introducing the GoNovate Gemini true wireless headphones.
Of course, just because the company claims the headphones are the smallest, doesn't necessarily make it so. And even if they are, that doesn't make them immediately worth buying. Are the GoNovate Gemini headphones the complete package? We put them to the test to find out.
Design
The first thing we were struck with when taking the headphones out of the box were their design, and they are indeed very small headphones — definitely the smallest true wireless headphones we've tested so far. The earbuds themselves are small and oval-shaped, with a protrusion for the arm that you'll insert into your ear.
On the cap of each earbud, you'll find the GoNovate logo and a small button — which you'll use for things like pairing, turning on the headphones, and so on. We were able to turn on and pair the headphones without any issue, but you will want to take a read of the instructions before you attempt pairing them as pairing them improperly can cause connectivity issues.
Perhaps the biggest issue for some is that the headphones don't seem to have a microphone, so you'll still need to use your phone's microphone for calls.
As you would expect, the headphones also come with a charging case, and the case is decently designed as well. It's a bit plain, but that doesn't really matter considering it will likely stay in your bag, pocket, or at home, and we found it very easy to connect the headphones in the case given their magnetic design. On the bottom, the case has a button that you can press to check how much battery is left, which is a nice touchh.
In the box, apart from the headphones and charging case, you'll find ear tips and a microUSB charging cable — everything we would expect.
Comfort
As mentioned, the GoNovate Gemini headphones are extremely small, and that's a good start for making sure they're comfortable. They're very light, and there are plenty of ear tip options too — and we recommend experimenting with the different tips.
So the earbuds are relatively comfortable when they're in. The downside? They're not great at properly staying in your ears. These are probably not the right option for running headphones. Here at Headphone Review we're getting a little sick of testing true wireless headphones that fail to properly stay in the ear and don't include memory foam tips. Memory foam tips could seriously improve how well these stay in your ears — and we tested using Comply memory foam tips with the headphones, and they worked like a dream. It's a real disappointment to see companies not addressing the main concern associated with true wireless headphones.
Still, generally speaking the headphones were pretty comfortable.
Sound
I have to admit, when we first got the GoNovate Gemini headphones in the mail, I was a little skeptical. So far, they've done pretty well though — they're decently well-designed, and while it's frustrating that they fall out pretty regularly, they're comfortable. But how do they sound?
Let's start with the bass, which isn't bad. These headphones are tiny, and they're not capable of pumping out as much bass as some would like. Listening to songs like California Gurls by Katy Perry quickly reveals the fact that the bass doesn't extend as deep as we would have liked — but the bass that is there is decently well-tuned with a slight bump in the upper lows to help give things like the kick drum a nice punch.
The mid-range is pretty well-tuned too, with a slight dip in the low-mids and a slight boost in the upper mids. Thankfully, that boost doesn't go over the top, and it offers enough to give things like vocals a nice cut through the mix.
The high-end is relatively crisp, but it could definitely be boosted a little more than it is, and could extend a little higher than it does. It doesn't sound bad by any means — in fact, it sounds quite good — but it could sound better.
In general, the GoNovate Gemini true wireless headphones sound pretty good, and stereo separation is decent too. The headphones didn't distort easily.
Performance
This is, unfortunately, the main downside of these headphones. For starters, the battery life of the earbuds themselves is 3 hours — which makes considering their small size, but is still a little annoying. Still, the charging case is big enough to charge the headphones multiple times before it runs our, which is a good thing.
As is often the case with true wireless headphones, we did experience some connectivity issues. When we first connected the earbuds, music dropped in and out frequently. Thankfully, those issues went away with a full charge of the headphones, so it seems like if that happens it's time for a charge. Weirdly enough, the headphones also lost connectivity with each other when we covered our ears. Still, while GoNovate's claim of "flawless connectivity" is a little much, under general use and with a decent charge we had almost no issues with them. That's a pretty big deal — even massive companies with millions of dollars to spend on true wireless technology have some issues in the connectivity department.
There's a clear trade-off to making a pair of headphones so small, and that's battery life. Still, we think GoNovate has done pretty well at mitigating that as an issue. For example, the large charging case helps compensate for the small battery life.
Conclusions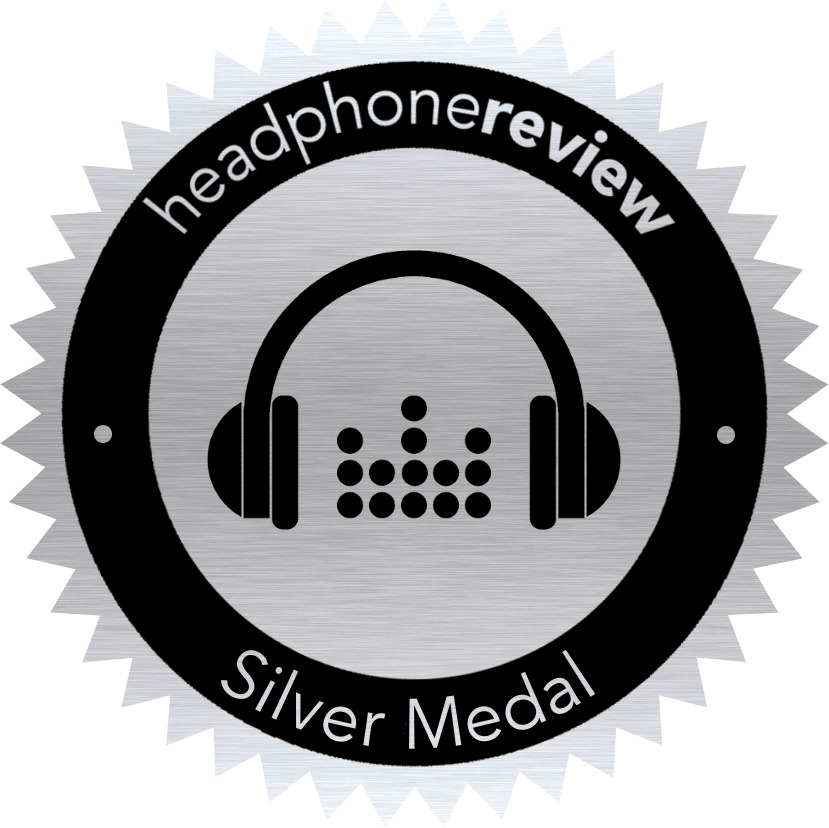 Nothing's perfect. The GoNovate Gemini headphones have a somewhat short battery life and we would have loved to get a pair of memory foam tips with them to keep them in the ear. But these issues are nothing considering the price. The GoNovate Gemini headphones come in at a measly $40, putting virtually all other true wireless earbuds to shame.
We were impressed with the GoNovate Gemini headphones no matter what the price is — but at $40 you can't do better. If you're looking for a pair of true wireless headphones and you're on a budget — or even if you're not but still want a great true wireless experience — then the GoNovate Gemini headphones are worth checking out. Our previous pick for budget true wireless headphones were the SoundPEATS Q29 — but after testing the Gemini's, we recommend anyone looking into the Q29's stop what they're doing and turn to these instead.
Because of their excellent value for money, we've awarded the GoNovate Gemini true wireless headphones the Headphone Review Silver Medal.
Frequency response
Unknown
Active noise cancellation

No
Driver size
Unknown
Noise attenuation
Unknown
Driver type

Dynamic
On-ear controls
Yes
Design

Closed
Microphone
No
Sensitivity
Unknown
Eartip material
Silicone
Rated impedance

Unknown
Magnet material
Unknown
Total harmonic distortion

Unknown
Water resistance
No
Rated input power

Unknown
Battery life
3 hours
Maximum input power

Unknown
Wireless distance
10m (33ft)
Wireless connection

Bluetooth
Cable length
N/A
Wired connection

No
Case type
Charging case
Detachable cable

N/A
In-the-box

Headphones
Charging case
Ear tips (x7)
MicroUSB cable

Weight
Unknown
Colors
Black