Beem United BeMe D200 wired in-ear Lightning headphones review
Awesome sound
Nice design
Great app
Headphones are changing. Most people experience their music through their phone, and with more phone manufacturers doing away with the headphone jack in their devices, customers have to switch to either wireless headphones, or headphones with a USB-C or Lightning connector. One such offering is the Beem United BeMe D200 — a pair of wireless headphones with a Lightning connector instead of a 3.5mm one.
Of course, just because the headphones make use of newer technology than the 3.5mm connector, that doesn't mean they're necessarily worth the $169.99. We put them to the test to find out if indeed the Beem United BeMe D200 headphones were worth the cash.
Design
First up is the design of the headphones, and it's actually quite an interesting one. The in-ears themselves come in a few different colors — including green, rose gold, black, and pink. We're taking a look at the rose gold pair, which really look quite nice.
On the end of each in-ear unit, you'll find a ripple-like design with a kind of question mark shape. They're certainly unique, and not in a bad way either. Part-way down the flat cables that hang from your ears, you'll find a control remote, which includes the standard three-button setup (play/pause, volume up, volume down) as well as an extra button for controlling the EQ preset and activating or deactivating the active noise cancellation. Speaking of EQ presets, you'll can also use these headphones alongside an app — with which you can select a preset or build your own.
Of course, not everything is perfect. The in-ears themselves are a little large, and that does play into how comfortable they are in use. Not only that, but some of the build materials seem a little cheap. Not overly cheap, to be sure — but we certainly wish more metal was used over the plastic you'll find on the headphones.
In the box, you'll find the headphones themselves, along with a carry case, four pairs of ear tips, and a wire clip. It's a good selection of accessories, and there's not much else we could ask for here — although we'll never say no to a pair of Comply memory foam tips.
In general the headphones look and feel pretty decent, and there's a good selection of accessories. Nothing's perfect, to be sure, but Beem United seems to have built a unique pair of headphones that don't look bad.
Comfort
In general, the Beem United BeMe D200 headphones are pretty comfortable, though we did have a few issues with their size, both diminishing their comfort level and causing them to fall out a little more often than we would have liked.
The actual in-ear unit itself slots into your ear slightly awkwardly, and it'll take a few minutes to figure out how they're supposed to fit. Once you get used to them it'll be a little easier, but then you'll be left wondering why they were built with the shape that they were.
As mentioned, you'll get a few different ear tips, and we recommend taking the time to find the right ones for you. Even then, however, you may experience a few different issues, and we would have liked to see a pair of Comply memory foam tips with the headphones.
In general, comfort is the worst thing about the Beem United BeMe D200 headphones — but it's not bad enough to be a deal breaker by any means.
The App
As Lightning-connected headphones, these headphones have a lot to offer that other headphones wouldn't be able to do. For example, the headphones have active noise cancellation, which would otherwise require batteries — but is instead powered by the phone. The headphones can also connect to the Beem United app, which is actually pretty nice, and can help you find the right sound.
The app is pretty simple, but it's divided into two different sections — one for noise cancellation, and one for EQ settings. The noise cancellation section not only let's you control whether or not ANC is on or off, but it also let's you control exactly how much it's on or off with three different "awareness" levels.
Then there's the EQ section, in which you can toggle between the iPhone's built-in EQ, or a custom once which can be controlled through 10 different bands within the app. You can also choose from a few different presets, and even if you don't like those, they'll serve as a good starting point for many. The EQ is a little transparent — if we had to complain it would be to say we wish the EQ had more of an effect on the sound.
The app is really an awesome feature, and even if you don't choose to use it, the fact is that it can really help you get a good sound from your headphones.
Sound
Of course, you may not need to tweak the sounds — the Beem United BeMe D200 headphones sound awesome out of the box. We were immediately struck with how deep and powerful the bass on these headphones is.
As mentioned, the bass is extremely deep, powerful, and punchy — and the headphones manage to offer that without ever sounding muddy or overdone. Mega-bass fans will be plenty happy with the amount of bass on offer in these headphones — and those that don't like too much bass can simply take some of it out in the EQ settings.
The midrange is also extremely well-tuned. The low mids are strong and warm, again without sounding muddy. High-mids are a little lacking, but they're still well-tuned and detailed.
The high-end is perhaps the area that suffers the most with these headphones, and while we managed to change that a lot with the EQ, the fact is that the high-end could still be a little more detailed than it is. We ended up boosting the higher EQ settings quite a bit to achieve the presence in the high-end we were looking for.
That, of course, is a symptom of headphones built for popular music — which these are. Those looking for natural sounding headphones will need to be prepared to tweak the EQ settings quite a bit. That said, popular music listeners and those looking for a pair of headphones for the road will love these. While perhaps not completely natural, the Beem United BeMe D200 headphones sound awesome.
Then there's the active noise cancellation, which works pretty well. Sure, in-ear based ANC is still under development, and it doesn't seem to work as well as that on over-ear headphones just yet, but the noise cancellation on these headphones is better than most in-ears we've tried. The fact is, the headphones do exactly what they need to — take out unwanted background noise to help you listen to your music more easily.
Conclusions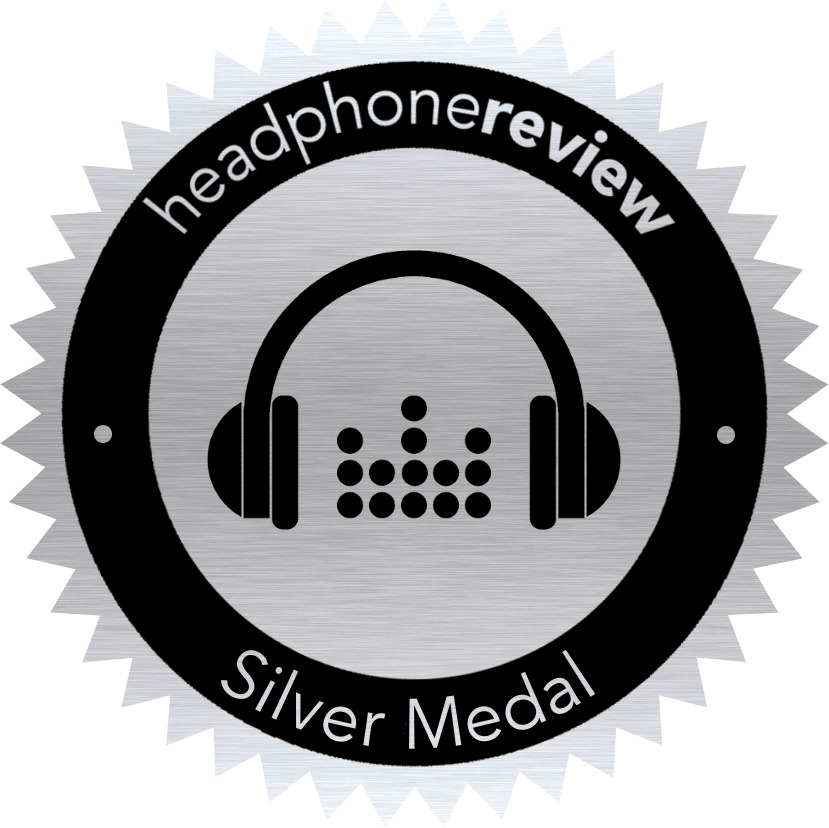 Beem United has really hit the nail on the head here. The headphones look decent, and are okay in the comfort department — but they sound excellent and the app works great. This is exactly why Lightning-powered headphones are a good thing. Sure, they may not be as widely-usable as headphones with a 3.5mm jack, but the powered connection enables for things like noise cancellation, and app-controlled settings. Sure, the price is a little steep at $170, but if you have the budget and are looking for a pair of Lightning headphones, these could certainly be worth the cash.
Because of how great these headphones sound and the fact that they offer an awesome app, Beem United has earned itself a Headphone Review Silver Medal.
Frequency response
20Hz – 20kHz
Active noise cancellation

Yes
Driver size
10.6mm
Noise attenuation
No
Driver type

Dynamic
In-line controls
Yes
Design

Closed
Microphone
Yes
Sensitivity
Unknown
Eartip material
Gel
Rated impedance

22Ω
Magnet material
Unknown
Total harmonic distortion

Unknown
Water resistance
No
Rated input power

Unknown
Battery life
N/A
Maximum input power

10mW
Wireless distance
N/A
Wireless connection

No
Cable length
1.2m (4ft)
Wired connection

Lightning
Case type
Hard case
Detachable cable

No
In-the-box

Hard case
Ear tips (4 pairs)
Ear tip bag

Weight
20g (0.7oz)
Colors
Black, green, purple, rose gold