Sol Republic Soundtrack Over-Ear Headphones Review
Good sound quality
Nice design
Sol Republic may not be the biggest name in headphones, but it has been building some quality products over the past few years. Its latest headphones are the Sol Soundtrack over-ear headphones.
At first glance, the headphones have a lot going for them — like the fact that they have a massive 42-hour battery life. But they're also a little expensive, coming in at $170, and they don't offer premium features like noise cancellation.
Are the Sol Soundtrack headphones worth buying? We put them to the test to find out.
Design
When you first take these headphones out of their box, you'll notice their design — and they're good-looking headphones. They feature a sleek black color-scheme with a splash of green on the inside of the ear cups. They're minimalistic enough to look great on anyway, but there are enough design quirks to make them interesting.
On the right ear cup is where you'll find the controls — notably, you'll get a power button, USB-C port, and 3.5mm port on the bottom of the ear cup, and on the top, you'll three-button setup with a volume rocker and central control button.
The headphones seem to be made with premium materials too — and they never felt like they were going to break during our use.
In the box, apart from the headphones themselves, you'll get a USB-C charging cable and an aux cable. We would have liked to see a carry case or bag too, especially for a pair of headphones in this price range.
Comfort
The fact that the headphones are built from premium materials translates into a relatively comfortable experience, though the comfort level isn't perfect. Notably, the clamp on the headphones is relatively tight, and while they do relax a little over time, and you'll get used to the feel, a slightly lighter clamp would have been appreciated.
Apart from that, the headphones are generally comfortable. There's a good amount of padding in the ear cups, and enough under the headband.
Sound
On of the best things about these headphones is that they sound great. They offer deep, immersive audio, and while there is custom tuning here that may make them not the best choice for audiophiles, others will get a lot out of the audio quality.
Notably, the headphones offer a deep and powerful bass response, allowing kick drums and bass guitars to easily pound their way through a mix. The bass extension isn't necessarily as deep as some, but it's still not bad — and those who consider good bass response important will be happy with these.
The mid range is well-tuned, if only a little scooped. the low mids are relatively warm, and while things like vocals and guitars take a bit of a back seat thanks to the scoop, it's not over-the-top — and most won't notice it.
There are plenty of highs on offer here, and while they aren't as crisp as some, for a pair of headphones in this price range they sound great.
These headphones don't offer noise-cancellation — for that you'll need to upgrade to the more expensive Soundtrack Pro headphones.
Performance
Perhaps the best thing about these headphones is the fact that they have an excellent battery life. In fact, under normal use, Sol claims you'll get an incredible 42 hours of use — which is far more than the vast majority of over-ear headphones out there.
The headphones connect to your listening device through Bluetooth 5.0, and we found that they retained an excellent connection throughout testing.
Conclusions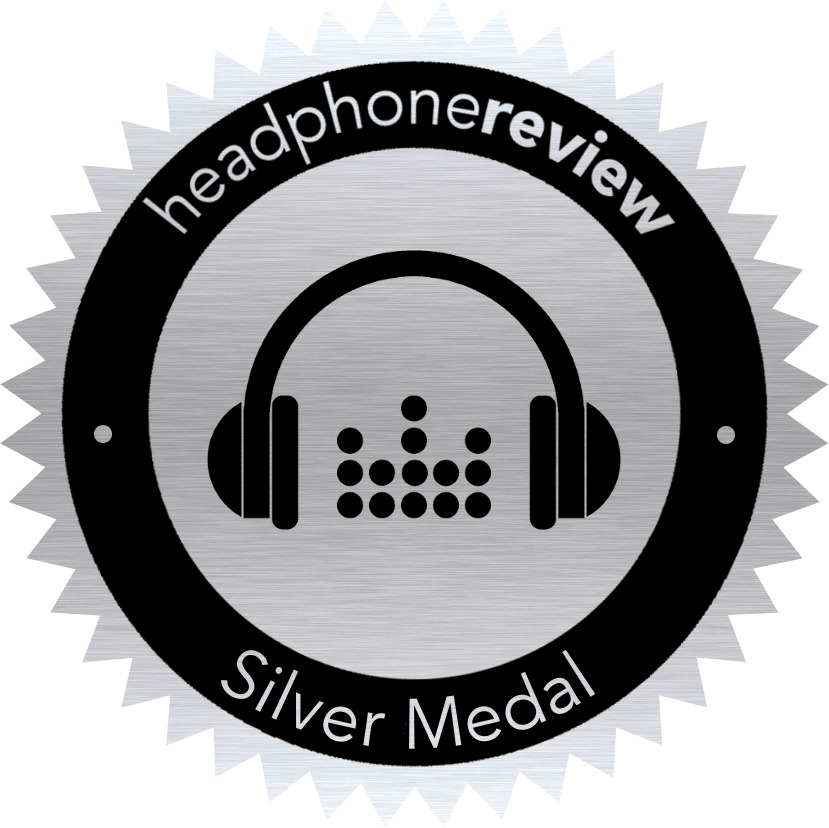 The Sol Sountrack headphones have a lot to offer. While they don't have the most comfortable fit out there, they do look and sound good.
But are they the best option in their price range? Well, for those who want a great pair of wireless over-ear headphones that have an excellent battery life, yes. These are absolutely the headphones to go for — unless you're an audiophile, in which case it's worth looking for a great pair of wired headphones.
Thanks to their nice design and good sound quality, we're awarding these headphones the Headphone Review Silver Medal.
Frequency response
Unknown
Active noise cancellation
No
Driver size
40mm
Noise attenuation
Unknown
Driver type
Dynamic
On-ear controls
Yes
Design
Closed
Microphone
Yes
Sensitivity
Unknown
Earpad material
Memory foam
Rated impedance
Unknown
Magnet material
Unknown
Total harmonic distortion
Unknown
Water resistance
No
Rated input power
Unknown
Battery life
42 Hours
Maximum input power
Unknown
Wireless distance
10m (33ft)
Wireless connection
Bluetooth 5.0
Cable length
1.2m (4ft)
Wired connection
3.5mm
Case type
N/A
Detachable cable
Yes
In-the-box

Headphones
Charging Cable
Aux Cable

Weight
0.65lbs
Colors
Black