Beats Solo Pro on-ear headphones review
Nice design refinements
Good noise cancellation
Relatively comfortable
The Beats Solo 3 Wireless headphones offered a great design, solid sound, and more. Now, the company is back with a follow-up — the Beats Solo Pro headphones.
The headphones offer a new design, some smart new features, noise cancellation, and more. But, in classic Beats fashion, they're also pretty expensive, coming in at $300. Are they a good buy? We've been using the headphones for a while now to find out.
Design
The first thing to notice about the Beats Solo Pro headphones is their design, and they're good-looking cans. The Solo 3 Wireless headphones already looked pretty good, but the more rounded curves and slightly more premium feel help give the new headphones a more modern, refined look.
Of course, the headphones have a more premium build quality to them too. They're built with an anodized aluminum, rather than a plastic headband, and the result is a stronger build that should last longer. They're also available in a range of colors, including red, blue, white, black, navy, and more. We're reviewing the black model, and they look super sleek.
The headphones have some pretty smart features too, apart the H1 chip, which we'll get into late. Notably, the headphones will turn on automatically when you unfold them, then switch off when you fold them back up. There's one single button on the bottom of the left ear cup, which you'll use for turning noise cancellation on and off. There are control buttons embedded into the right ear cup too, which you can use to control playback and volume. We wish the controls were more touch-based than requiring pressure to use, but touch-based controls are also easier to mis-trigger. On the bottom of the right ear cup, there's a Lightning port, which we were a little disappointed to see — a USB-C port would have been much more welcome.
In the box, apart from the headphones themselves, you'll get a Lightning cable and a carabiner. You'll also get a nice fabric carry case, which is soft to the touch.
Comfort
The Beats Solo Pro headphones are on-ear headphones, not over-ear headphones, and that does impact overall comfort. That said, they're actually very comfortable, thanks to the plush padding and relatively secure fit.
Now, those with bigger heads may have more issues with the fit of the headphones than we did. The clamp on the headphones is relatively tight, so while there is enough padding for most, some might find that they need a break every few hours.
Sound
Gone are the days when Beats headphones catered only to megabass fans. These days, Beats headphones offer a much more natural premium sound to them.
That's not to say that there isn't plenty of bass here. In fact, they still deliver a bass-forward approach to listening to music. It's just that Beats has toned things down a little to cater to a wider audience. Kick drums easily punch through a mix, while bass guitars feel solid-yet-smooth.
Mids are well-tuned too. There's a good amount of warmth in the low mids, while the high mids are a little scooped, in classic Beats fashion, to place a little more emphasis on the lows and highs.
High end response is pretty good here too. There's plenty of sizzle in cymbals and sibilance in vocals, and it doesn't go over the top either. True audiophiles will want a little more detail, but as far as wireless headphones go, these have plenty to offer.
The noise cancellation tech on these headphones is actually very good. It's not quite up to the same level as Sony and Bose's top headphones, but it still easily cuts out most noise, and will perform well on planes and public transportation. You can set noise cancellation to be on or off, and there's a transparency mode too, which lets in outside noise using the built-in microphones.
Performance
The Beats Solo Pro headphones feature Apple's H1 chip, which gives them better wireless performance, a few extra features, and more, as long as you use an iPhone. The headphones never had any issues with connectivity during our use, and it was nice to get the extra features like immediate pairing, "Hey, Siri" support, and more.
The battery life on the headphones sits in at 22 hours with noise cancellation on, or a whopping 40 hours with it off. You may get better or worse battery life depending on the volume you listen at, but 22 hours is still pretty good for a pair of on-ear headphones.
Conclusions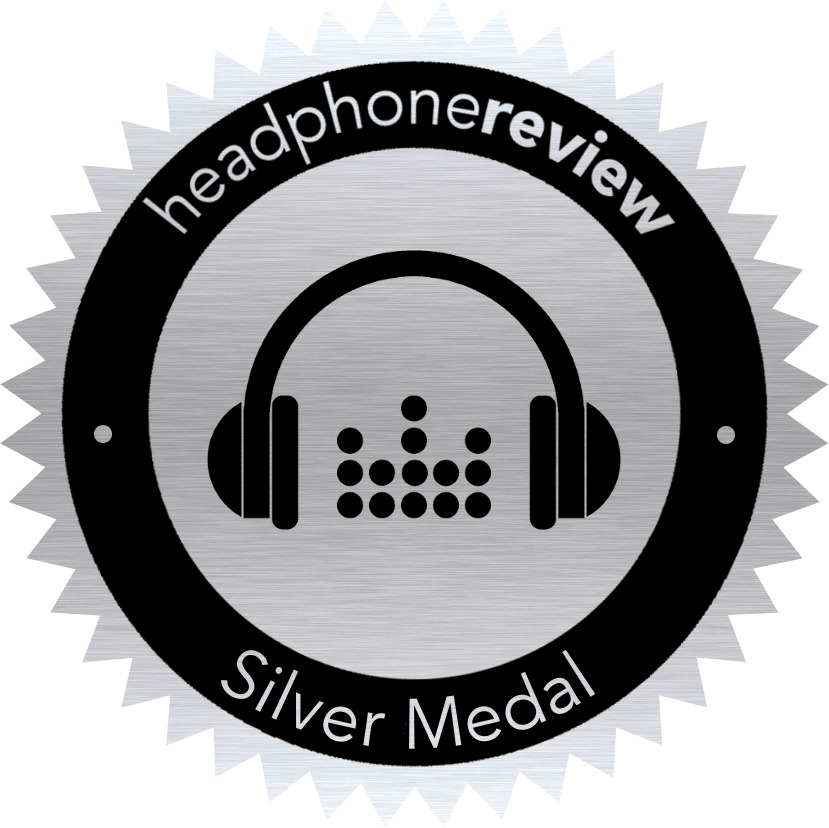 The Beats Solo Pro headphones are definitely a worthy successor to the Solo 3 Wireless headphones. They offer a classier, more refined design, sound better, and offer noise cancellation.
That said, they are a little expensive. If you like the features that the H1 chip brings, and don't mind the fact that they're on-ear headphones, then they're a great option — but if you simply want some of the best noise cancelling headphones out there, and could use over-ear headphones rather than on-ear headphones, then the Sony WH-1000XM3 headphones are still probably the way to go.
Still, considering their excellent sound quality and range of awesome features, we're awarding the Beats Solo Pro headphones the Headphone Review Silver Medal.
Frequency response
Unknown
Active noise cancellation
Yes
Driver size
Unknown
Noise attenuation
Unknown
Driver type
Dynamic
On-ear controls
Yes
Design
Closed
Microphone
Yes
Sensitivity
Unknown
Earpad material
Memory foam
Rated impedance
Unknown
Magnet material
Unknown
Total harmonic distortion
Unknown?
Water resistance
Unknown
Rated input power
Unknown
Battery life
22 Hours (40 Hours without ANC)
Maximum input power
Unknown
Wireless distance
10m (33ft)
Wireless connection
Bluetooth 5.0, Apple H1
Cable length
N/A
Wired connection
No
Case type
Soft case
Detachable cable
No
In-the-box

Headphones
Lightning cable
Carabiner
Case

Weight
9.42oz
Colors
Light Blue, Red, Dark Blue, Ivory, Black, Gray