X-Mini Liberty+ true wireless headphone review
Good sound-quality
Comfortable
True wireless headphones are commonplace these days, but really good ones can still be a little expensive. That, however, may be where X-Mini comes in. The company offers the X-Mini Liberty+ true wireless headphones through Amazon — where they currently sit in with an average rating 4.3 stars.
At $89.90, the headphones aren't overly pricey. But do they cut too many corners to hit that price point? We put the X-Mini Liberty+ headphones to the test to find out.
Design
The first thing to notice about the X-Mini Liberty+ headphones is their design, and while the earbuds themselves are pretty generic, the charging case is a little unique. Sure, the design isn't groundbreaking by any means — but the headphones still look pretty good.
The earbuds themselves feature a standard shape with a gray color-scheme. They have magnetic pins, which attach to the charging case, for power delivery, and they each feature one button on each cap. The button placement isn't really the best — it means that you have to push the buds into your ears whenever you press the buttons, which can get a little painful.
The charging case, as mentioned, is a little different from some others, thanks to the matchbox-style functionality. On the top, you'll unfortunately find a MicroUSB charging port. It's 2020, and no company should be using the MicroUSB standard any more. We would have much preferred to see a USB-C port.
In the box, apart from the earbuds and the charging case, you'll get a cheap-feeling MicroUSB charging cable and two extra pairs of ear tips. It's pretty much everything you'll need to get started.
Comfort
The X-Mini Liberty+ true wireless earbuds aren't necessarily the best choice for those looking for sports headphones — but they are a solid choice for day to day use, at least when it comes to their comfort level. The headphones sat comfortably in our ears during testing, and while they may get a little uncomfortable after hours of use, not more so than other in-ear headphones.
The main reason we wouldn't recommend using these for sports is that they're not the best at staying in the ears, thanks to the fact that they don't have ear hooks or anything else to keep them in. Now, during day-to-day use that's not a huge issue — but when running or doing other rigorous activity, they'll fall out.
Sound
Ultimately, the most important thing to consider is how the headphones sound — and in the end, they don't sound bad at all. Sure, they're not the best-sounding headphones out there, but they still do relatively well.
The bass response on the headphones is relatively thick and strong, which is always nice to hear. At times, it can get a little muddy, but not overly so, and most won't notice the muddiness at all.
The mids are pretty well-tuned too, thanks to the nice warm low mids. The high mids are pretty well-tuned, and while they can get overshadowed by the low mids at times, again, it's not a huge issue.
Perhaps the weakest frequency range is the high end, which doesn't offer as much clarity or detail as we would have liked. This largely has to do with a lack of high-end extension.
Of course, it's important to note that all of these issues are minor. The high-end isn't as detailed as we would have liked, but it's still not bad at all. The lows can get muddy, but only occasionally, and then only to a trained ear.
Performance
The X-Mini Liberty+ headphones offer a nine-hour battery life on a single charge, which is definitely on the high-end of true wireless headphones. The charging case seriously extends that too — offering an extra 45 hours, and bringing the total to 54 hours.
The headphones connect to your listening device through Bluetooth 5.0, and we found that they retained a good connection throughout testing. It's important to note that we were unable to properly connect the headphones to a Mac, but they connected perfectly fine to an iPhone.
Conclusions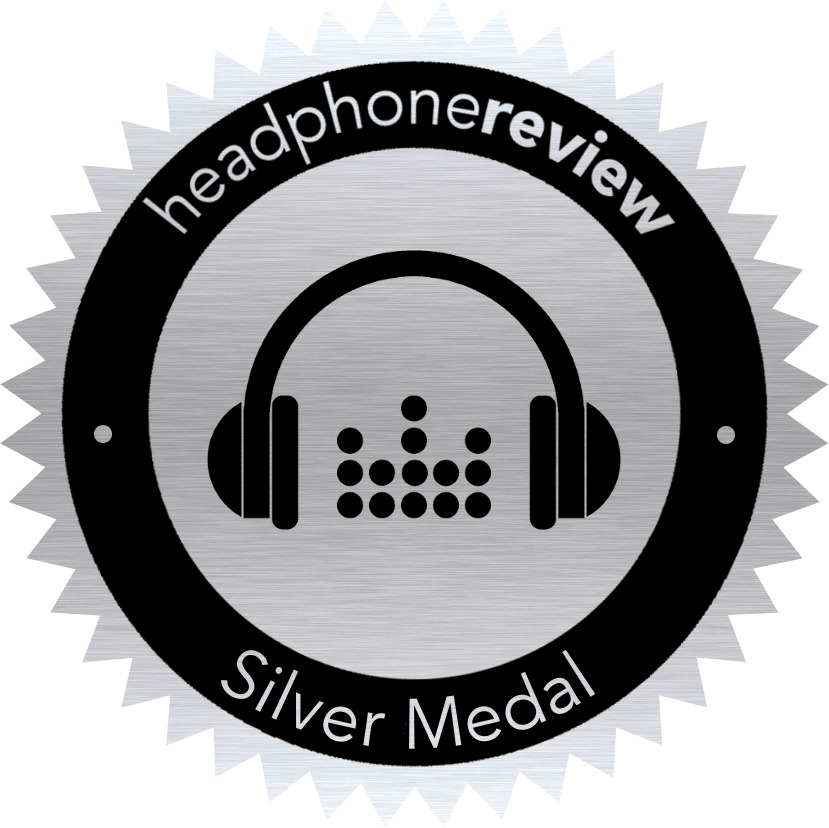 The X-Mini Liberty+ true wireless headphones ultimately have a lot to offer. Sure, there are some design quirks, and the high-end on the headphones could be a little better, but for a pair of headphones in this price range, they're actually quite good.
But are they the best option in their price range? Well, they're close. A good alternative is the JLab Audio JBuds range of headphones. That said, either way, you'll get a great pair of true wireless headphones at an affordable price.
Because of their excellent value for money, we're awarding these headphones the Headphone Review Silver Medal.
| Store | Price |
| --- | --- |
| | $89.90 |
| X-Mini | $89.90 |
Frequency response
20Hz – 20kHz
Active noise cancellation
No
Driver size
6mm
Noise attenuation
Unknown
Driver type
Dynamic
On-ear controls
Yes
Design
Closed
Microphone
Yes
Sensitivity
Unknown
Ear tip material
Silicone
Rated impedance
16Ω
Magnet material
Dynamic
Total harmonic distortion
Unknown
Water resistance
IPX7
Rated input power
Unknown
Battery life
9 Hours (+45 Hours)
Maximum input power
Unknown
Wireless distance
10m (33ft)
Wireless connection
Bluetooth 5.0
Cable length
N/A
Wired connection
No
Case type
Charging case
Detachable cable
No
In-the-box

Earbuds
Charging Case
Charging Cable
Ear Tips (x3 pairs)

Weight
Unknown
Colors
Gray