Linpa World T2 true wireless earbuds review
Excellent value for money
Small and comfortable design
Could use more high and low extension
In the span of a few years, true wireless headphones have gone from a hot commodity to relatively common. That, however, doesn't take away from the fact that good true wireless headphones are still kind of expensive. Linpa World wants to change that with the new $50 Linpa World T2 true wireless headphones.
But headphones from non-name Amazon brands rarely turn out to be worth buying. Do these headphones buck the trend? We put them to the test to find out.
Design
If you've used any true wireless earbuds before, the first thing you'll notice about the Linpa World T2 earbuds is that they're pretty small. The buds themselves are much smaller than average true wireless earbuds, which definitely helps in ensuring that the buds are comfortable. The earbuds are all-black, with a single button on the end of each of them. The button is positioned a little strangely — and it means that when you press it, you'll be pushing the earbuds into your ears, which isn't very comfortable.
Then there's the charging case, and it's also pretty small and subtle. The case is oval-shaped, and features the Linpa World logo and a MicroUSB charging port on the back. We were disappointed to see the MicroUSB port — there's no excuse to not be using USB-C in 2019.
In the box, you'll get the earbuds, the charging case, a MicroUSB cable, and a few extra ear tips. You probably wouldn't expect much more, but it would still have been nice to get a few different ear tip shapes or even memory foam tips.
Comfort
Because of the fact that the earbuds are so small and light, they're very easy to wear — unlike some other true wireless earbuds. In general, true wireless headphones are likely to get smaller and smaller, and we're glad to see that trend taking hold.
In general, wearing the earbuds is quite a comfortable experience. It's easy to fit the buds into your ears, and we found it easy to get a decently good fit too. The only issue we did have is that sometimes, like other true wireless buds, the headphones can fall out. These aren't the buds to get for those who want something for sports, and even for daily use you'll want to make sure you get a good fit and try the different ear tip sizes.
Sound
So far, we've found that the Linpa World T2 earbuds are relatively well-designed and comfortable — but where cheap headphones often fail is in their sound quality. Thankfully, however, these headphones seem to be an exception to that rule — they don't sound amazing, but they can definitely compete with more expensive options.
Let's start with the bass. The headphones definitely aren't bass-heavy — but they do have some bass there, and it's solidly tuned. We found that kick drums delivered a good punch, however the bass extension could have been deeper — and the bass that is there could have been boosted a little.
The mid are decently tuned, though a few tweaks would have been nice. The low mids are relatively warm, and the high mids are present, which ensures that things like vocals and guitars cut through a mix nicely. We think the high mids could have been tuned a little differently though — there are a few problem frequencies in there that sound a little cheap and radio-like.
The highs are probably the worst thing about the headphones, but they're not terrible. Like the lows, we think that the high-end extension could have been a little better, which would help ensure that the headphones are clear and detailed. Still, the highs that are there sound good.
Ultimately, the Linpa World T2 true wireless headphones sound far better than we expected. They also sound quite a bit more expensive than they are — so if you want a pair of cheap true wireless headphones and don't want to pay much, then these are a good option.
Performance
The Linpa World T2 headphones connect to your listening device through Bluetooth 5.0, which is nice to see. Despite that, we did find that there were some issues with retaining a connection. When we first connected the earbuds, only the left one played music. After putting the headphones back in their case and then taking them out and putting them on again, we found that they seemed to work fine.
When it comes to battery life, the headphones offer up to six hours on a single charge, which is actually quite good. Six hours is on the high end of true wireless earbud battery life. In total, with the battery case, Linpa World says the headphones will achieve 35 hours, which again, isn't bad at all.
Conclusions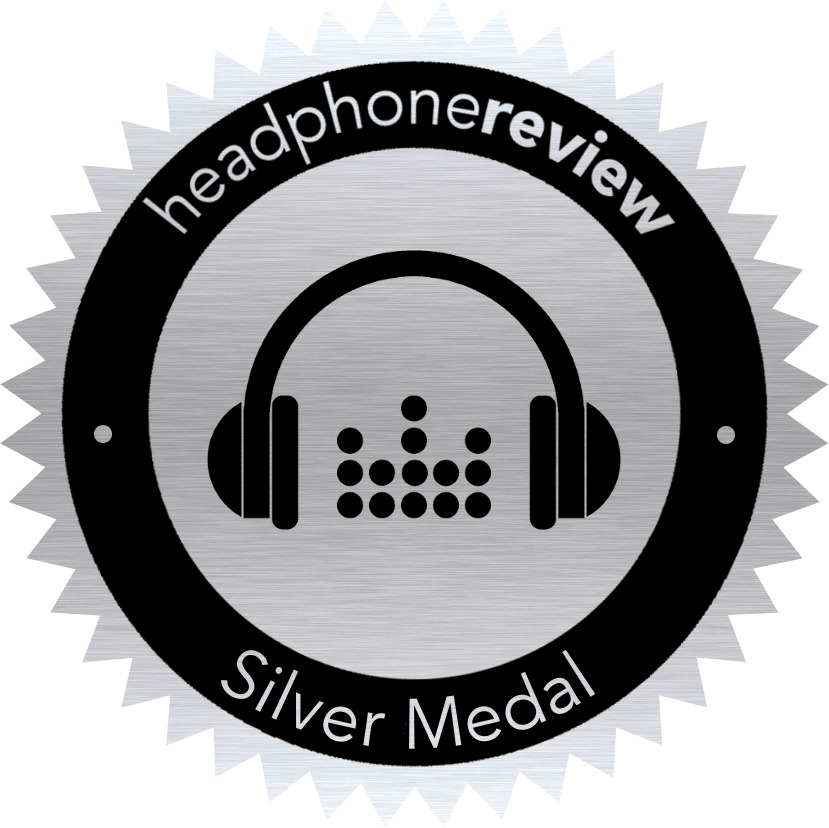 The Linpa World T2 true wireless headphones, surprisingly, are actually quite impressive. The headphones are well-designed and offer a small build, they're relatively comfortable, and they sound a lot better than you might expect from an Amazon seller that's selling headphones this cheap.
But is there a better option? Well, in this price range, no. If you want true wireless headphones and don't have much to spend, then these are definitely an option you should consider.
In fact, because of their good design, comfortable fit, and decent sound quality, we've awarded the Linpa World T2 true wireless headphones the Headphone Review Silver Medal.
You can get the Linpa World T2 true wireless headphones for yourself straight from Amazon.